Realizing the importance of power savings, in 2015 General Southern Electric Company (EVNSPC) continues to focus on developing more power-saving programs. In 2015, it plans to save 994 million kWh, equal to 2% of commercial electricity.
To achieve this target, the reduction of power loss has always been focused. In 2015, EVNSPC continues to deploy solutions to many investment projects under the ESCO model, transfering power saving devices in dragon fruit growing region, floriculture and aquaculture.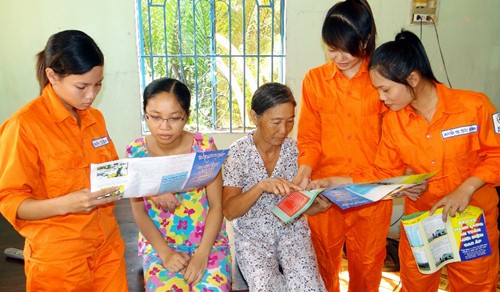 The company also strengthens social solutions in the communication of power savings and deploys some projects and programs to support the transfer of power-consuming devices to high-performance, power savings appliances.
To keep the record as a leader in the country in terms of electricity savings, the General Corporation continues to apply measures to make power saving mingling into life of people. They also organized some programs like: "Hamlets save electricity", "Power saving in residential region", "Power-saving in streets", etc. It also encourages customers to use high-performance electrical equipment and implementing energy labels to all objects using electricity.
In addition, this year, the Corporation continues to apply new technologies and save power to modernize the power grids, improve efficiency, reliability, power supply and reduce operating costs for the 110kV substation and distribution grid.
Power saving activities of EVNSPC always closely follow the National target program on energy efficiency, contributes largely to bring practical benefits, reduces the cost of electricity for production and household using. The Corporation has been and will continue to be the leader in power saving for the benefits of the community.
Quang Minh