This year, with the message Save energy - Change climate change, the Earth Hour 2015 campaign launch has caught the attention of the majority in the community, especially the young people.
His Excellency Mr. John Nielsen - Danish Ambassador to Vietnam has been through years of participation in the Earth Hour campaign in the position of an Ambassador. In the attendance at the launch and sharing the initial success of the campaign, Mr. John Nielsen expressed joy when Earth Hour Vietnam event is growing both in number of participants and in quality.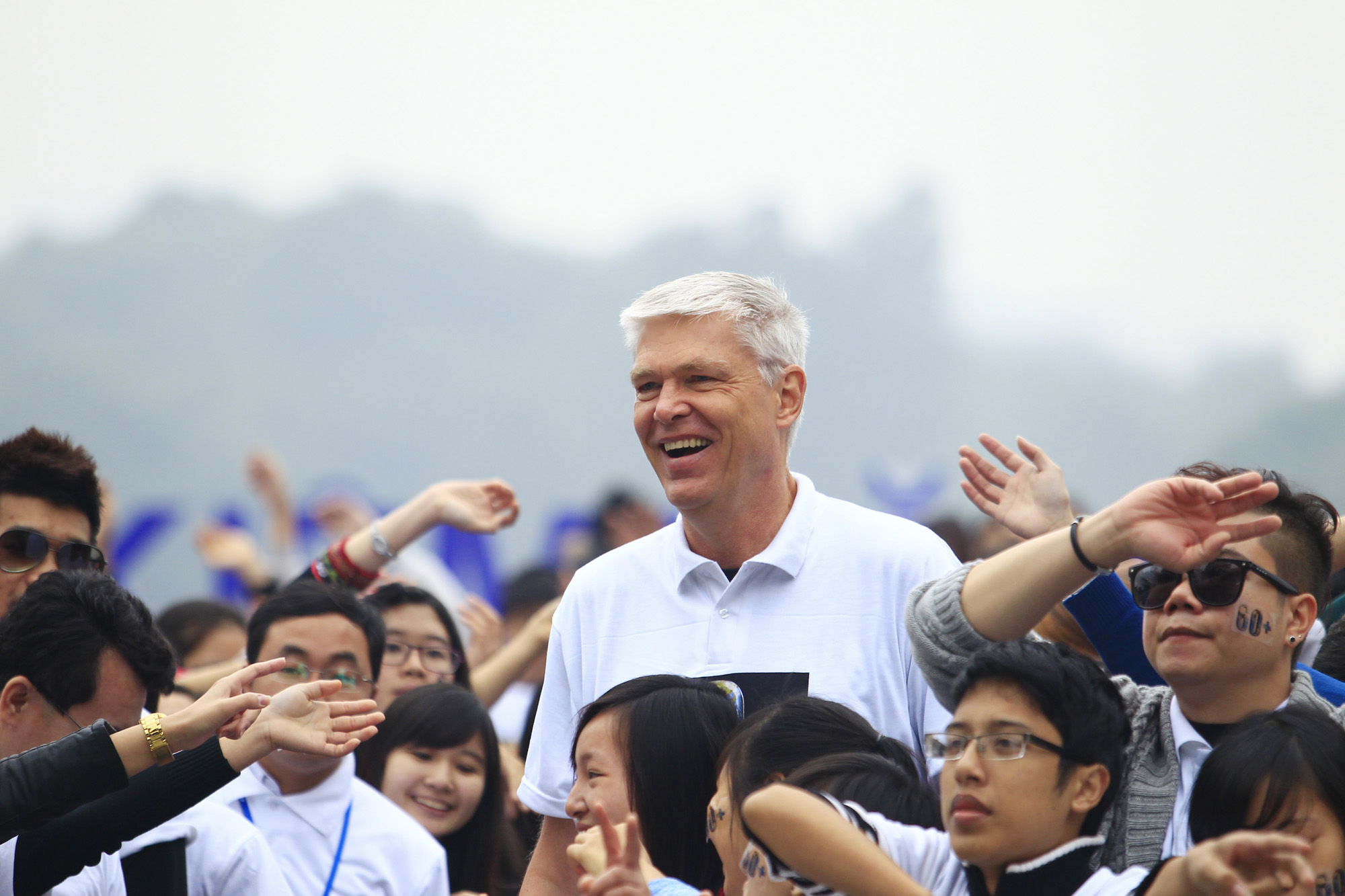 Danish Ambassador John Nielsen joining the 60+ mass game with Vietnamese students
"Compared with the Earth Hour event that I attended for the first time four years ago, Earth Hour 2015 has increased greatly in scale. The public awareness has been remarkably enhanced. The Earth Hour 2015 campaign starts up earlier than it did previously, but I like the atmosphere of this year's. With the participation of thousands of students, clubs' members, it can be said that the meaning of the campaign has really gone with the community" said the Ambassador.
In his reflection, Mr. John Nielsen points out that the difference between the Earth Hour Vietnam and that of other countries is the active participation of the Ministry of Industry and Trade. Remarkably, it is highlighted by the Ministry of Industry and Trade and Vietnam Electricity. This demonstrates the commitment of Vietnam in joint efforts worldwide in the fight for environmental protection, energy saving in response to climate change. However, it takes time to move from perception to action with a lot of effort, not just of an individual.
Revealing the planned action in the time to come, the Danish Ambassador said that in addition to accompanying the Earth Hour 2015 celebration, Denmark would continue to support the green growth in Vietnam. Currently, Denmark is one of the countries that achieve the most efficient use of energy in the world. For years, Demark 's economy keeps growing while energy consumption rate remains unchanged.
By Do Trong Tan