Asahi Glass Co., Japan has brought to the Trade Fair Entech Hanoi 2015 a technology of energy saving glass which can potentially save over 30% of energy.
Glass is made from insulation glass with a thickness ranging from 6 to 12 mm. The glass passes Japanese construction standards for building materials in Japan with the ability to prevent heat radiation and temperature intrusion from outside. Thereby, it helps reduce heat loss from buildings and improve the energy savings.
Mr. Hajime Moroo, the Asahi Glass company representative says that the energy loss in buildings mainly through windows, openings and vents. Therefore, to enhance energy efficiency, it is to attend the insulation of the window system.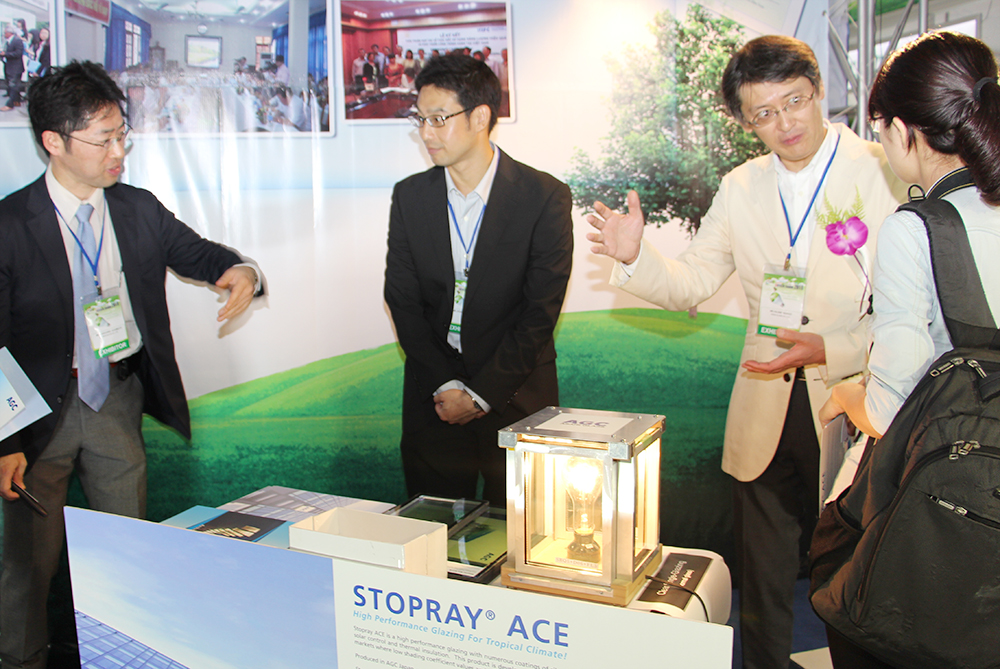 Japanese Energy saving glass on display at Entech Hanoi 2015
In the estimates, each house in Japan could save up to 30% energy when it has the insulation glass installed. The Japanese government has many policies to support the investment into using this material for businesses or buildings.
In the Cool Biz campaign - a campaign calling for energy saving in public buildings in Japan through the reduction of air conditioning use, the insulation glass helps buildings reduce energy use by 33% per year .
Asahi Glass Company is planning to develop the market for insulation glass in Vietnam. It is known that the energy-saving glass will be installed at Hanoi Training Center for Energy Managers in Hoa Lac hi-tech park.
Trong Tan