On August 12, Quang Ninh Power Company in collaboration with Bach Khoa Energy Saving JSC organized a workshop on energy savings for large and important customers in Quang Ninh province period 2015-2016.
This is an important occasion for the large power consumers to discuss and identify optimal solutions to save energy in their production and business.
As reported at the workshop, currently, Quang Ninh Electricity Company has about 367,000 clients. Of these, nearly 13,000 are agencies, enterprises and over 1,300 customers having their specialized substations.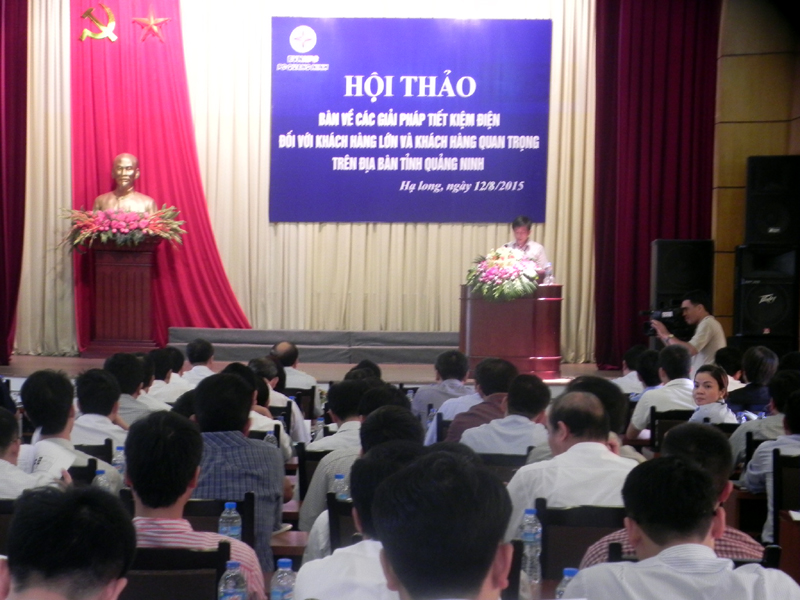 To save power, to reduce the input costs and to make efficient use of energy resources in order to respond effectively to climate change, many electricity saving measures have been applied by agencies and enterprises, especially the big consumers of electricity, coal, and cement, initially bringing about positive results. By the end of the first 6 months of 2015, the province had achieved nearly 22 million saving kWh, reaching 1.84% compared with commercial power output.
At the workshop, the large energy consumers and experts in the field of power saving, shared experience and new technology solutions to reduce the energy consumption rate; energy audits and improvement of the production system, and power consuming devices.
Also at the workshop, the participants' discussion focused on the legal framework of economical and efficient use of energy, dissemination of related legal documents, and objects under the judgment of the Law on Economical and Efficient Use of Energy.
Trong Tan