During November 25-27, 2015, the leading international exhibition on water sector, water purification technology and waste water treatment in Vietnam (Vietwater 2015) was held by Vietnam Water Supply and Sewerage Association (VWSA), Ministry of Construction and Southeast Asian Water Utilities Network (SEAWUN) in the Vietnam Exhibition Center (Giang Vo Exhibition Center), Hanoi.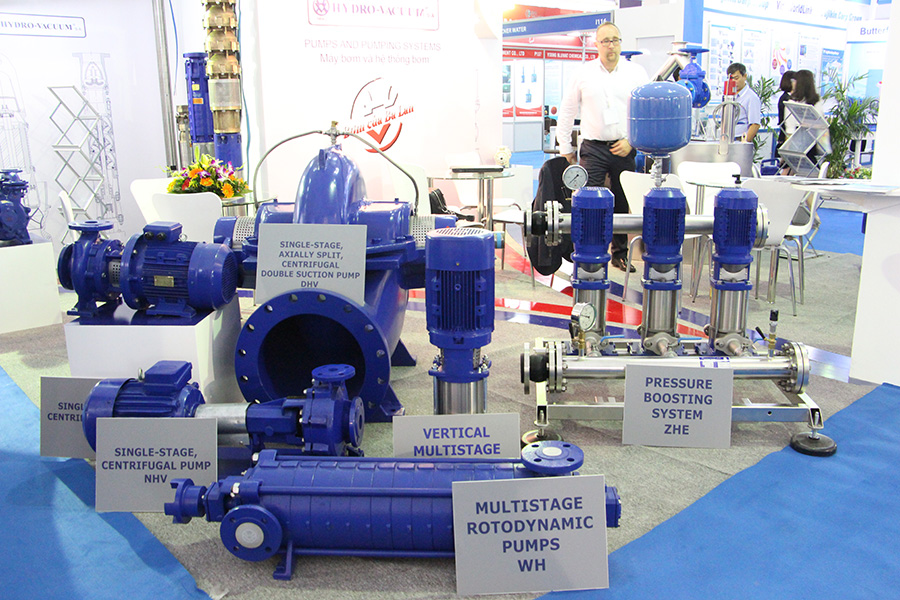 The exhibition on water related industries, water purification technology
and wastewater treatment in 2015
Vietwater 2015 exhibition displayed many devices, technologies and solutions in the water sector. A vast series of pumps, valves, water purification equipment, pumps and filtration systems, automation systems from the industry's leading brands such as Grundfos, Wilo, Abb, Ge, Tsurumi, Tss Tokyo, JFE Engineering, Ebara, Yokogawa, Asahi, Saer, Tabuchi, Festo, Endress + Hauser, Kobelco, Haus, was on the show. Representatives and experts of the leading companies introduced their products, and shared their experience in operating the equipment with efficiency, performance and technology.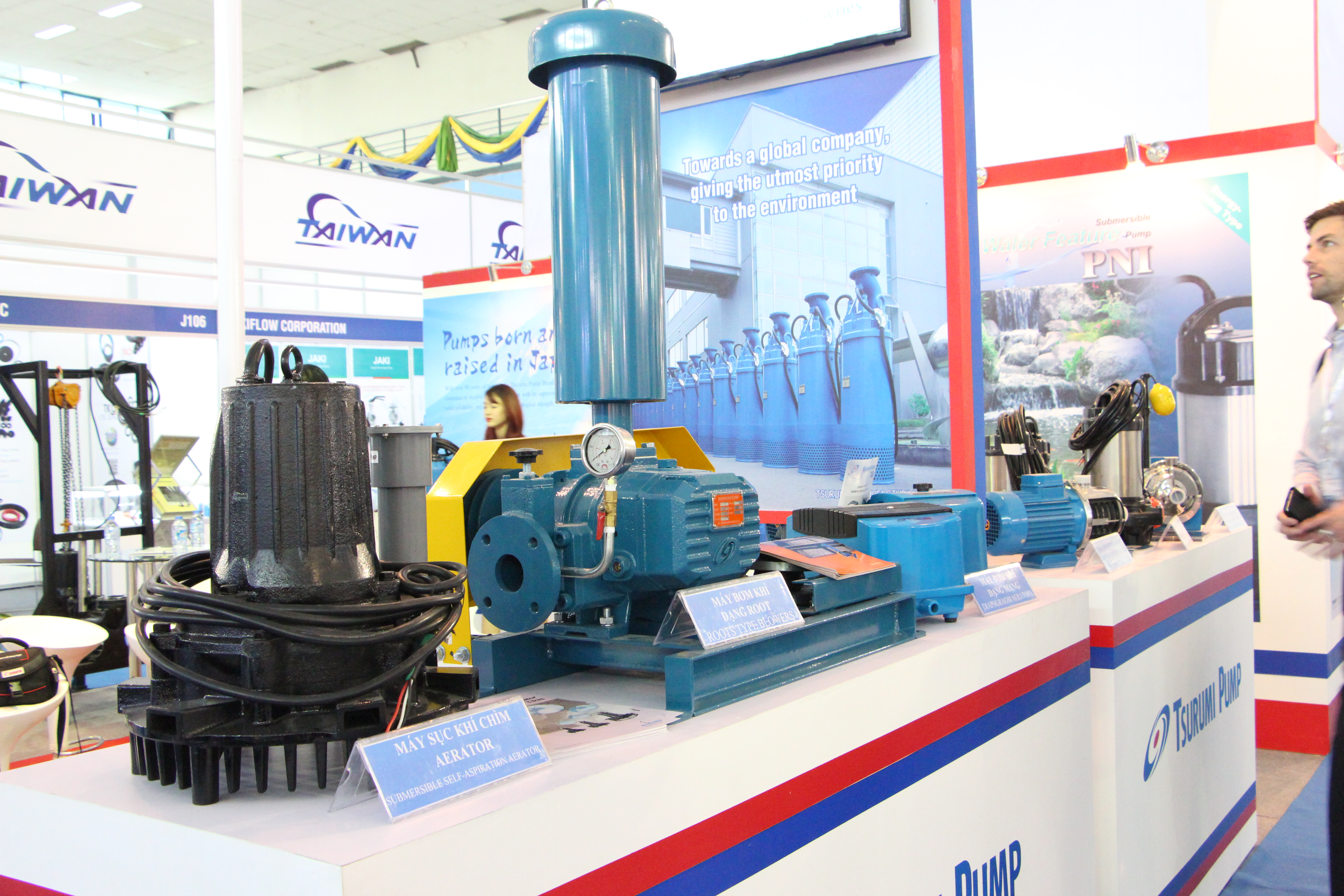 The pumping systems on display
Also here, the 1st exhibition on renewable energy and energy saving in Vietnam (RE & EE VIETNAM 2015) was organized with support from Vietnam Association of Energy Conservation and Efficiency, European Business Network in Vietnam, Hai Phong Energy Conservation and Cleaner Production Center, Vietnam Automation Association and the Department of Safety Engineering and Industrial Environment. This exhibition displayed a series of devices, services, applications and the latest technology in the energy sector including wind energy, water energy, solar, geothermal, biomass energy and energy conservation measures.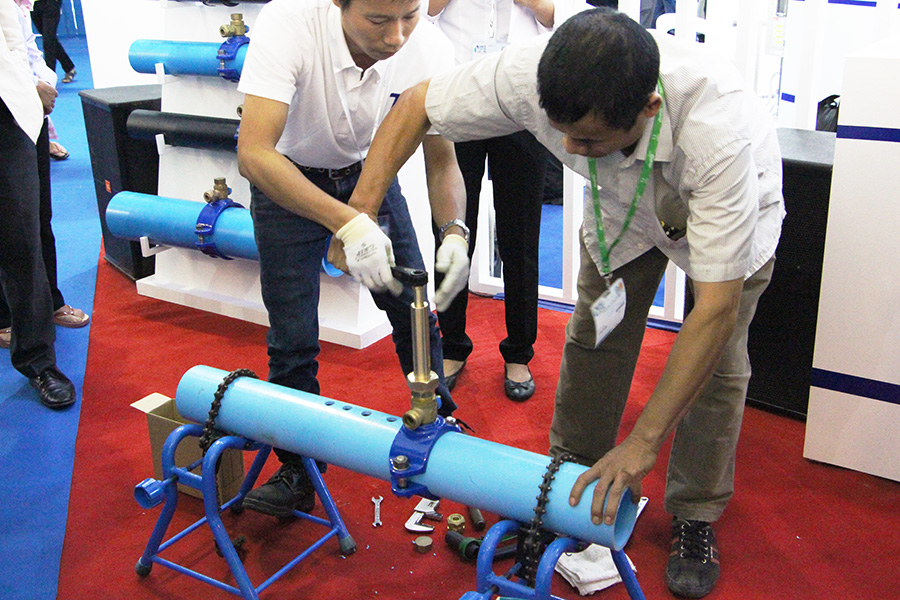 Participants are guided on how to operate, disengage and assemble the device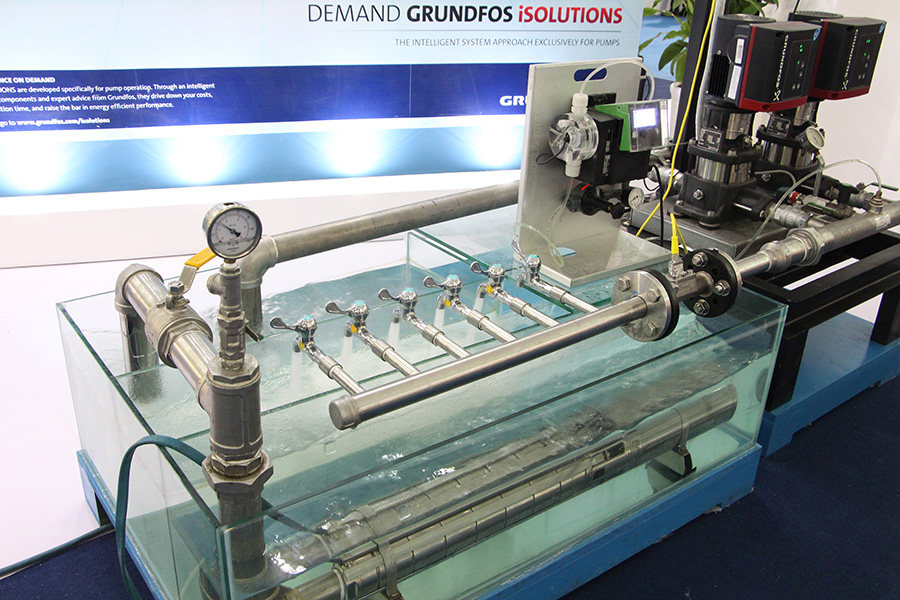 Solution to water purification of Grundfos
This year the exhibition brought together 380 exhibitors from 35 countries such as: Belgium, Singapore, Finland, China, France, South Korea, Australia, Hungary, Taiwan and European countries. At the exhibition, the 7th symposium on water sector under the theme "Vietnam Business Forum on Water Sector: Toward New Technology, Sustainability and energy conservation in water and wastewater" and workshop RE & EE Vietnam 2015 "Opportunities and Challenges in the field of energy saving, renewable energy in Vietnam" put forward the hottest current issues and innovative solutions in the energy and water sectors.
In addition, to raise awareness about the importance of water for life and calls for the protection of water sources, more than 100 exhibited best photos were displayed in a photo contest bearing the theme "Water for Life 2015" was organized by VWSA, the Vietnam Artist Photography.
Exhibition RE & EE VIETNAM Vietwater and 2015 is a comprehensive event, it not only helps local businesses connect with international businesses but also contributes to the development of water and energy sectors in Vietnam.
Trong Tan