About 200 volunteers took part in Earth Hour 2016 kick-off ceremony at Ly Thai To Street, Bac Ninh city on 10th March. The event was hosted by Bac Ninh Power Company (PC) and other governmental agencies.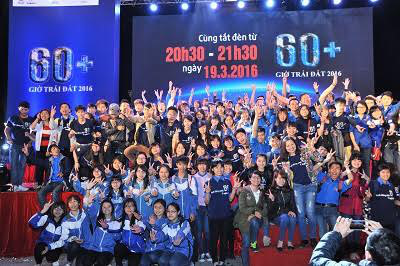 At the ceremony, a lot of meaningful activities were carried out, drawing attention of many citizens, volunteers and young people of the city. Those included planting trees, improving living surroundings, boosted propagation activities through visual communication products at populous areas and crowded streets.
According to the representative of Bac Ninh PC, in 2015, the company actively introduced and promoted Earth Hour via public media; distributed 5,000 leaflets and propagation materials; hanged 500 banners, flags on the streets and so on. As a result, Bac Ninh Province saved 19,700 KWh after the lights-off event.
Thanh Phong