The installation at the Monte Plata solar facility is claimed to be the largest in the Caribbean and a planned second phase of the project is expected to take it to a capacity of 67 MW.

Developed by Phanes Group in partnership with General Energy Solutions and Soventix, the first phase of the facility comprises 132,000 solar panels, reportedly tripling the number of solar panels in the Dominican Republic. Following the completion of the second phase, there will be 270,000 panels installed, with an expected annual output of over 50,000 MWh.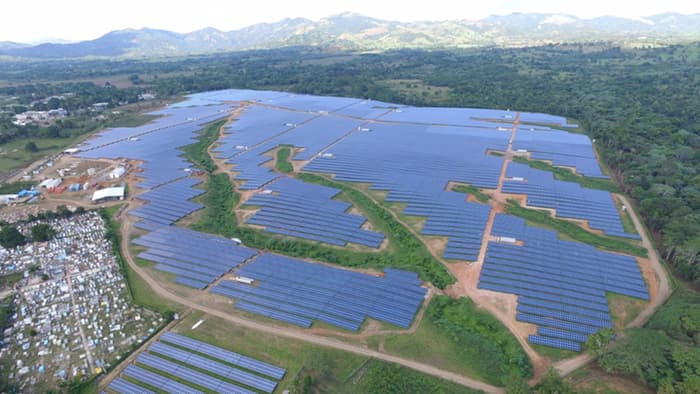 General Energy Solutions says the Monte Plata facility will provide clean electricity to more than 50,000 households and will save an estimated 70,000 tons of CO2, compared to electricity generated using fossil fuels. In addition, Phanes Group says it expects the plant to help free the country from high electricity prices caused by importing fuel that have restricted its economic development.

The first phase of the Monte Plata solar facility was inaugurated on Tuesday, with the second phase expected to be complete by the end of the year.
Gizmag