LEDs are increasingly popular and widely used due to their advantages. LEDs have a much longer lifespan and more efficiency than incandescent lamps and are more efficient than most fluorescent lamps. It glows completely with no warm-up time. In particular, LEDs are up to 80% more energy efficient than incandescent lamps, and 20 to 30% more energy efficient than most compact fluorescent bulbs.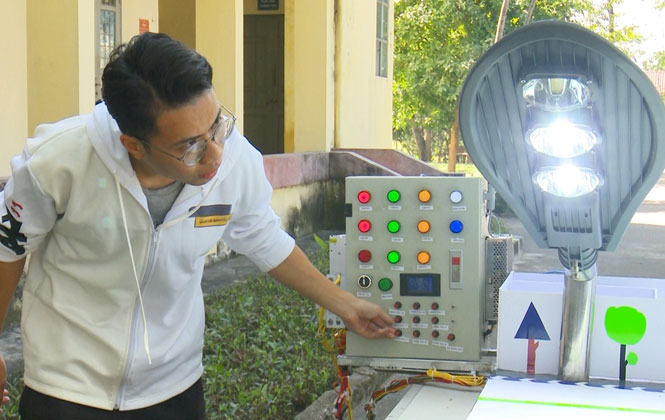 Led street lighting products are studied and produced by a group of students from the Thainguyen University of Technology. (Photo: Thai Nguyen Newspaper)
In order to increase the energy-saving efficiency of LED lights, a group of students from the University of Industrial Technology - Thai Nguyen University has implemented the project "An economical solution that meets effective lighting for the urban roads system".
"This is a completely new product for both domestic and international markets. As the solution we researched is to interfere with the hardware of the lamp, so that the "LED eyes" can operate independently based on the operating principle of the controller in the lamp", Hoang Van Trung, Team leader of the project said.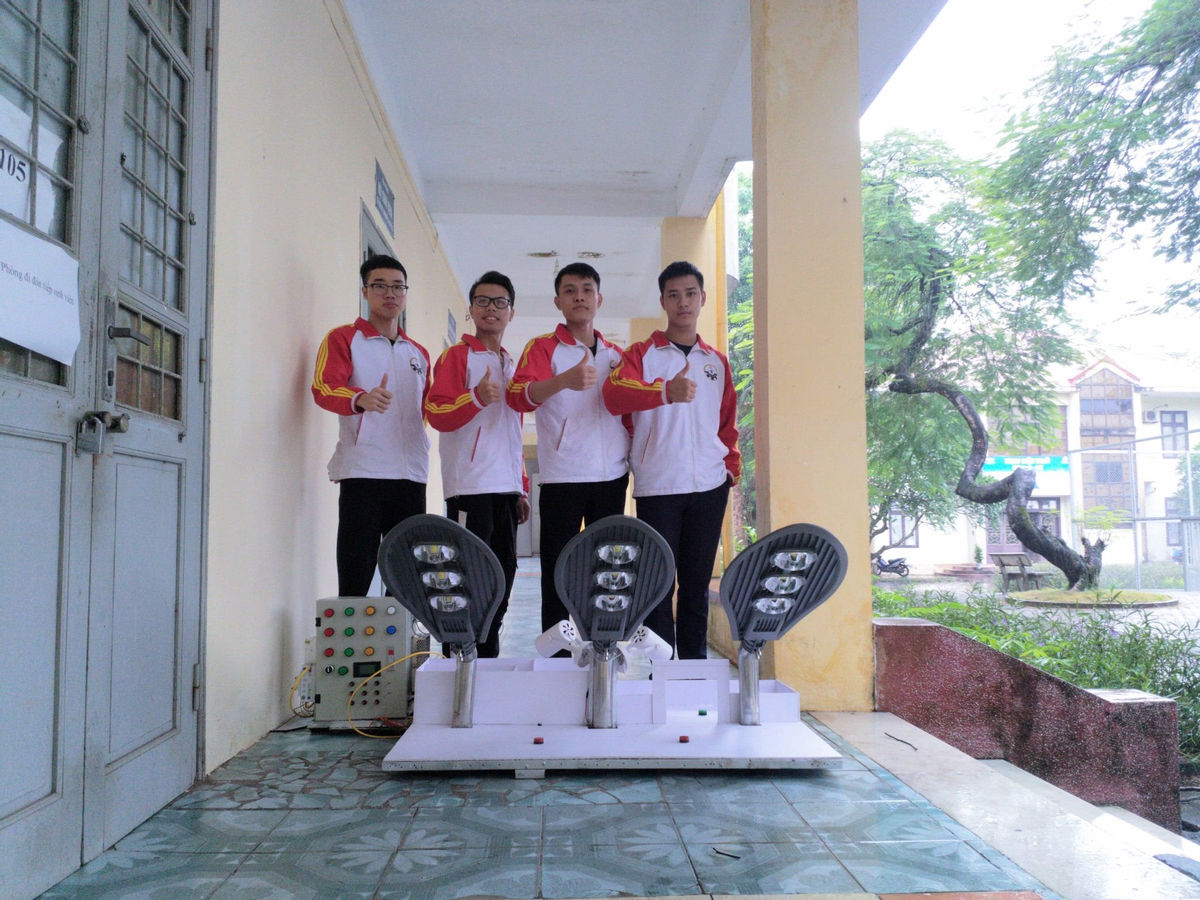 Group of students working on the project (Photo: Life Science Newspaper)
The controls and logic of the lights are designed to fit in the light box. The controller has the function of automatically operating the system without human intervention at specific set intervals or depending on ambient light conditions. In addition, the controller also has the function of automatically reducing power directly through the lamp's hardware at specific intervals, or alternately operating the "LED eyes" in the luminaire by day, ensuring lamp life.
According to calculations, if applied to the entire lighting system, the product by the research team will help reduce electricity consumption by 35% without affecting the rated parameters as well as the lifespan of the lamp.
Ha Tran