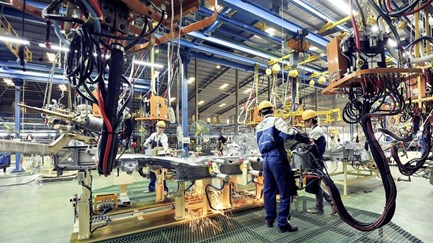 28/09/2021
The Danish Government is committed to provide non-refundable ODA of 60.29 million Krone, equivalent to 8.96 million USD for Vietnam to implement the Project "Danish - Vietnamese Energy Partnership Programme for the period 2020- 2025" (as known as DEPP3).

Ideally located in the prime strawberry growing region of Santa Maria, Calif., Titan Frozen Fruit is a premium frozen fruit company that processes frozen strawberry products available nationwide.

The agreement sets rigorous requirements that will improve the energy efficiency of small network equipment (SNE) by 10 to 20 percent compared to typical, recently-deployed devices and cover more than 90 percent of U.S. broadband households – roughly 80 million homes.

The preferential loan will be used to finance projects on renewable energy and energy efficiency in Namibia through NamPower.