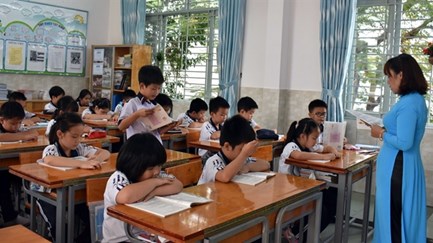 02/11/2022
The lives of soldiers and islanders in Truong Sa island district in the south-central province of Khanh Hoa have changed a lot thanks to solar panels and wind turbines.

After 18 months of implementation of Low-carbon agricultural support project, Ben Tre province has completed 2,380/3,600 biogas projects with a capacity of up to 50m3 .

Ba Ria – Vung Tau is famous for oil and gas potential with large oil mines and simultaneously one of the centers of energy, heavy industry, tourism and deep-water harbors in the country. Therefore, the efficient use of energy has been actively implemented, particularly in manufacturing enterprises.

On October 08, 2015, the twelfth ASEAN Energy Ministers Meeting and partner countries – Japan, Korea and China (AMEM +3) and the ninth East Asian Energy Ministers Meeting (EASS EMM9) were held in Kuala Lumpur in the scope of the thirty-third Energy Ministers Meeting.