In the afternoon of Oct. 23, 2015, Deputy Prime Minister Hoang Trung Hai chaired the steering meeting to set up a mechanism to support the development of solar power projects to ensure prioritized objectives in new and renewable energy sources to meet the energy demands of the country.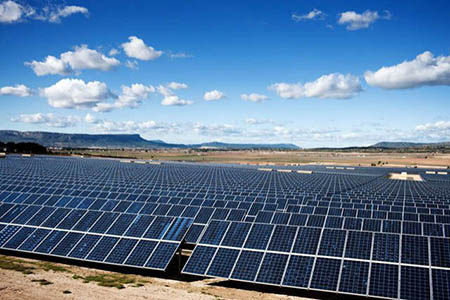 Following the Electricity Planning VII, the national electricity demand is forecast to increase by nearly 10% per annum during the period 2016-2020. Balancing the stock of resources means that besides fossil energy sources, Vietnam should soon tap on the exploitation of new energy sources, especially wind, biomass, and solar power.
Potentially, Vietnam has a total number of 1400-3000 hours of sunshine per year, with the total amount of radiation at about 230-250 kcal average/cm2. It is considered a relatively high radiation in the world, sufficient to serve the needs of electricity generation, drying, and cooking.
Solar technology in Vietnam is still kind of new technology, mainly applied in pilot projects, not yet connected to the national grid. No commercial projects have been developed, being hindered by a major obstacle of high cost, huge investments while a separate mechanism for acceptable selling prices to attract investment is unavailable.
In response to this, Deputy Prime Minister Hoang Trung Hai, the Head of the State Steering Committee on Electricity Planning VII gave his guidance to Ministry of Industry & Trade to build the pre-arrange mechanism, paving the way for promotion and exploitation and use of renewable energy resources, including solar power to generate electricity. The idea is to assist the projects, the renewable energy captured schemes, in using solar power with incentives for investment, electricity price and tax exemption.
Under the on-going drafting scheme, the mechanism for solar electricity will have regulations for the planning, the objectives for development of solar power, investment into grid connection, issues related to inception, operation and termination of project implementation.
In the support policy, the governing bodies will define the responsibilities in power purchase from solar power projects for connection to the grid, the investment incentives, taxes and land rents. In particular, there will be a framework for the selling price for grid-connected electricity and preferential support for off-grid projects.
This policy, particularly the pricing issue, will be studied from reality, the experience of developed countries in this field in the world and in the region.
Trong Tan