The concept of smart green apartment gradually becomes an inevitable trend in the developing and modern life today. The architect Francois Baberot, a French from company NKB Archi under the Project Ecolife Capitol has realized the idea of ​​green apartment and he designed an apartment with international standards in terms of design and energy saving.
Smartness from the Design
In the Ecolife Capitol project, natural elements are cleverly and delicately designed by NKB Archi, with a combination of greenery and water which create a protective layer, like trees and water wrapping the earth. Trees cover all over the floors, the top floor is the rooftop garden. The highlight is the waterfall from the 5th to the ground floor, creating a dynamic flow, signified by feng shui but also creates peaceful freshness in the residential community.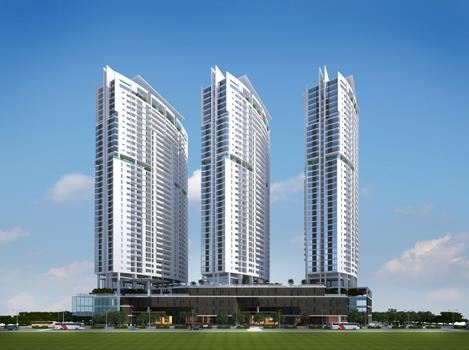 The condominiums are designed to make use of the most natural elements, with the façade allowing the sunlight through the internal space. The architectural distance and proportions are studied relatively to the sun amount and the wind to reduce the impact of climate, dimming the strong tropical light.
In addition, the investor uses the smart systems for managing the whole buildings and some typical apartments. The apartments are so designed to synchronize with the smart devices like lighting, air conditioning, curtaining, ... all of the controls are manipulated on mobile devices.
Energy saving
Solutions to energy saving and environmentally friendly features have been an target for investor to put in place. This is one of the important criteria of the modern city. The project uses the double layer low-E glass which makes the apartments cool in summer, warm in winter, and allows the maximum energy saving while ensuring aesthetic and sufficient light to the room.
Ecolife Capitol is one of the codominium projects in Vietnam that first applied solar cell solution to generate green and sustainable energy for the future. The public space sections are controlled by a smart management system. Lights will be automatically turned off, activated by sensors, this ensures maximum energy savings. Rain water collection system is installed and wastewater is thoroughly treated.
The top-ranked engineers have meticulously designed the waterline scheme which can operate perfectly by grativation, self pressure, reducing the water supply through electric pumps and ensuring that there is no inconvenience even when the power is off from the grid, a rarely happening incident. The 3 top floors will be installed with the turbochargers to ensure water supply pressure.
Trong Tan