Solar PV systems in Italy in 2015 generated 24,676 GWh of electricity, covering 7.8 percent of the country's electricity mix, according to Terna, Italy's electricity transmission grid operator. That total is significantly higher than the previous year, when PV systems in Italy had generated 21,838 GWh of electricity or 7 percent of Italy's electricity mix. So, in clear GWh numbers, Italy's electricity generation from PV in 2015 increased by 13 percent compared to 2014.
Terna's 2015 statistical data are preliminary, meaning that the numbers will be revised later however, without reversing the trends.
Of all months in 2015, July was the most productive for Italy's PV facilities that generated 3,182 GWh. On the contrary, PV generated only 900 GWh of electricity in December 2015.
Overall, based on Terna's report, Italy covered 28.5 percent of its electricity needs from hydro (44,751 GWh), solar PV (24,676 GWh), wind (14,589 GWh) and geothermal power (5,816 GWh).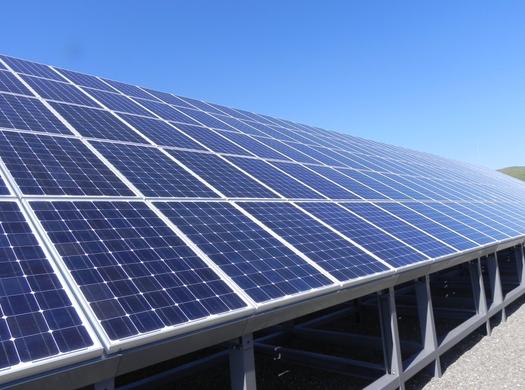 Net Metering Drives Italy's PV Installations
There is no official data published regarding Italy's net-metering installations. Since feed-in tariff payments for all new PV plants ended in July 2013, net metering is currently the only remuneration policy scheme driving new installations in Italy, and it is considered to be highly successful.
Furthermore, in August 2014, the Law Decree 91/2014 increased the upper limit for net-metering systems from 200 kW to 500 kW per installation, thus providing the scheme a further boost. It is expected that Italy has installed about 4 GW of net-metering PV systems, while according to some industrial sources net metering in Italy in 2015 added a figure between 400 MW, the lower estimate, to a more optimistic 800 MW of new PV installations.
Alessandro Rubino, a lecturer of economics at the University of Bari, told Renewable Energy World that the scheme is driven by Italy's electricity prices, which are among the highest in Europe. "However, since January 2015 there are a number of system costs that are likely to reduce the penetration of this scheme."
A spokesperson for Italy's renewable energy organization ANIE Rinnovabili told Renewable Energy World that there is strong interest among Italian households and businesses in installing energy storage systems too. However, the spokesperson said, in the absence of governmental legislation regarding the storage of electricity and given the current costs of storage systems, "net metering (the so-called Scambio Sul Posto) is far the most-used tool for the virtual storage of electricity."
Renewableenergyworld.com