A renewable energy division of British energy company EDF said the acquisition of a small-sized solar company in Vermont will help build its U.S. portfolio.
EDF Renewable Energy signed a deal to acquire Global Resource Options, which does business as groSolar, a company specializing in the sale and installation of solar facilities for utility companies and other commercial operators.
"Now integrated into EDF, groSolar will further strengthen the technical skills and expertise of the Group in the United States," EDF President and CEO Jean-Bernard Levy said in a statement.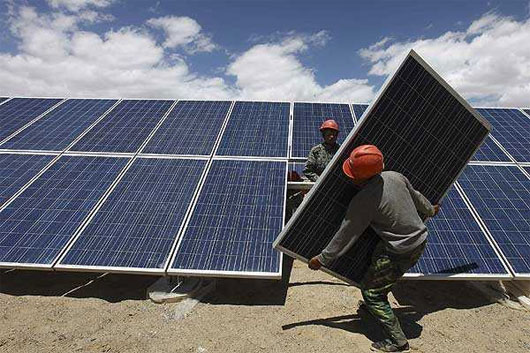 The move deeper into the U.S. market comes as the solar power sector faces mixed pressures. According to federal data, total electricity generated from solar power in the United States is at the highest it's ever been and output in 2015 was more than 50 percent higher than the previous year.
Faced with a liquidity crisis, solar project developer SunEdison last week filed for Chapter 11 bankruptcy in an effort to "right-size its balance sheet."
Last week, EDF's board of directors said it was trimming its own investments and unveiled plans to cut costs by up to $785 million by 2018, compared with last year.
Concrete terms of the deal for groSolar weren't immediately available.
EDF's president defended the groSolar acquisition as a strategic move in a growing market for the utilities sector. His company, meanwhile, already has supply contracts with major U.S.-based companies like Google.
"This acquisition is a way to further anchor the group's long-term presence in North America, a strategic geographic region for EDF's international development," he said.
Solardaily.com