Renova Inc., a developer of renewable energy, is targeting an expansion of its solar-power capacity to more than 300 MW, while also tapping into other clean energy technologies to broaden its offerings amid cuts in the rates that solar-power producers get.
The Tokyo-based venture, which started out in the waste-recycling business in 2000, currently has about 190 MW of solar either operating or under construction in Japan.  
"Our immediate focus is to bring online our pipeline for mega-solar," Yukiyoshi Tomita, a senior manager at Renova's corporate planning office, said in an interview in Tokyo. "We also want to secure wind and biomass capacity followed by geothermal."
Renova is building a 48-MW solar plant in the town of Karumai in the northern prefecture of Iwate. The company also plans to set up a 70-MW solar farm in the town.
The company is financing some of its solar stations by setting up funds based on "anonymous partnership" agreements, according to Tomita. The plan allows for more liquidity than setting up a corporation for each solar project because dividends can be distributed without the need to report financial results or hold shareholder meetings, he said.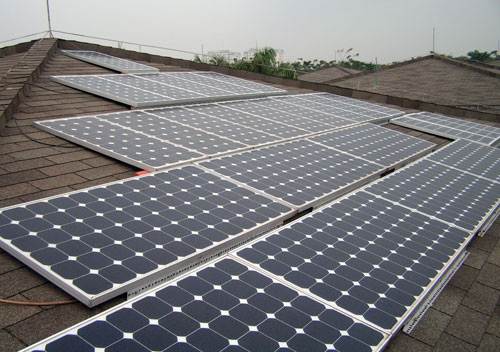 Solar Challenges
The Karumai project is being built through such a partnership with Mitsubishi UFJ Lease & Finance Co. and Sumitomo Mitsui Finance & Leasing Co. It also received project financing from lenders led by Mizuho Bank Ltd.
Almost four years have passed since Japan introduced an incentive program for clean energy that saw a surge in solar installations over any other type of clean energy, though the development of large solar projects is now becoming difficult, Tomita said.
"Many available sites are being left because of the costs associated with preparing the land," while solar-power rates are also falling, he said. "That sets a higher hurdle."
Renova is also building a 20-MW biomass power station in the northern prefecture of Akita, which is slated to start in July. Aided by government support for geological studies, the company is looking at developing geothermal power projects in Hokkaido and Kumamoto prefectures, according to Tomita, adding that wind projects are also being considered.