Apple may be the world's greenest tech company, but the search engine giant is primed to get serious about clean energy sources. The company is negotiating to become an investor in the largest wind power project in Africa, the Lake Turkana Wind Power Project located in Kenya.
At this time, the size of Google's proposed investment is unknown, but even a small contribution could give a project like this a significant boost.

In its entirety, the Turkana wind power project is worth $700 million and will reportedly have a 310 megawatt capacity that will boost Kenya's installed energy capacity by 20 percent.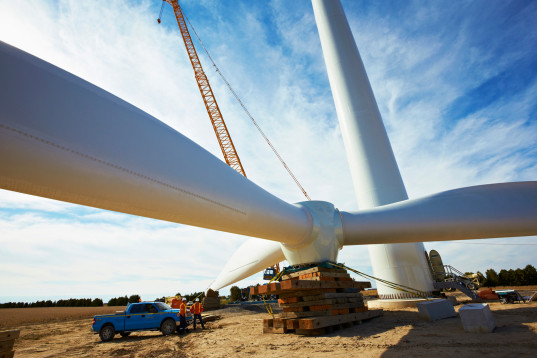 Although Google hasn't commented on the negotiations, CNBC reports that the company's investment in the project is likely to be a minority stake that would inspire others to get involved. Turkana is already fully funded, but an investment in the "tens of millions of dollars," sources told CNBC, would demonstrate a vote of confidence to other potential investors in this and other African energy projects in the future.
Elsewhere in Africa, Google has already invested $12 million in South Africa's Jasper Power Project, one of the largest solar installations on the continent. The bulk of Google's renewable energy investments have been in U.S. wind and solar farms—notably in Iowa, West Texas, and California's Mojave Desert.
The $350 billion company has been looking for more opportunities to invest outside the U.S. Google already has several offices in Africa, located in Nairobi, Kenya; Accra, Ghana; Lagos, Nigeria; Dakar, Senegal; Johannesburg; South Africa and Kampala, Uganda. Investing in renewable energy infrastructure is another way to secure that footing and make a real difference for people who live there.
Mai Linh