NATO, the intergovernmental military alliance, will be testing energy efficient solutions including microgrids as part of its annual logistics interoperability exercise at Bakony Combat Training Centre near Veszprem, Hungary.
Through Exercise Capable Logistician, a total of 1,700 troops will be taking part in the exercise, where 50 pieces of military equipment will be tested using different energy efficient technologies to evaluate how they interact.
In the long-term, NATO will introduce technologies that will reduce fuel consumption by troops deployed on military operations. The drills carried out during the exercise are also aimed at enhancing the interoperability of energy-efficient technologies and military equipment.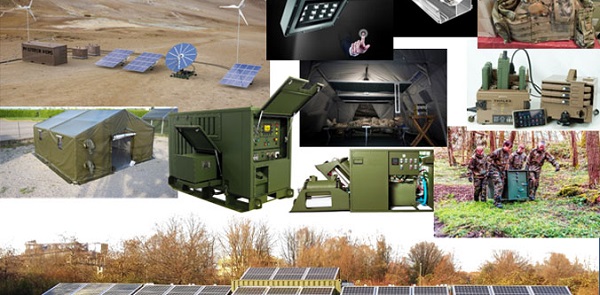 Field Operations
Technologies are aimed at improving a camp's energy management renewable energy sources, such as wind and solar power; insulation against heat and cold; low-energy technologies for water purification; LED lights; and small portable fuel cells for NATO soldiers.
The solution will be tested under various scenarios including power cuts, diesel and water contaminations and generators breaking down.
According to Ambassador Sorin Ducaru, Assistant Secretary General of NATO"s Emergency Security Challenges Division: "NATO Smart Energy is about empowering the soldier of the future and an important missions enabler for the modern military. It reduces cost and risks of military operations, as well as the environmental footprint of the military."
NATO's smart energy programme was initiated in 2011 with the aim of increasing the energy efficiency of the allied armed forces through the use of renewable energy and improved energy management.
Other efforts by the alliance includes the NATO 'Green Defence' framework, adopted last year, in a bid to make the NATO more operationally effective, by changing the way energy is used, in order to meet the objective of using less resources and enhancing sustainability.
From a US perspective, the US assistant secretary of the army highlighted the link between the army's Net Zero Programme and military security: "It's operationally necessary, it's fiscally prudent, and it's mission essential for us to make sure that we have energy security and can perform our primary mission for the United States."
Exercise Capable Logistician 2015 is scheduled to conclude on 19 June.
Truong Duy