The Development Bank of Japan and Japan Wind Development Co. will create the nation's first fund for wind power, the companies announced.The companies aim to introduce the 50 billion yen ($423 million) joint fund .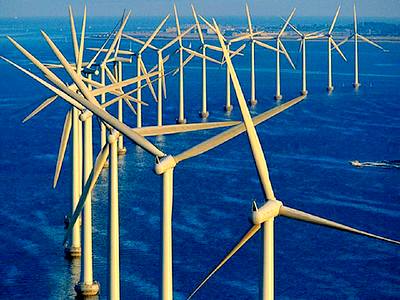 "As the nation raises CO2 reduction targets and increases energy independence, we expect a large increase in renewable energy installation," the companies said in a joint statement. "With wind's cost competitiveness and growth potential, we hold the key."
Since Japan introduced a feed-in tariff program for renewable power, a number of energy funds have been launched, primarily focusing on solar power facilities, according to a 2015 report from the Sumitomo Mitsui Trust Research Institute.
Wind will make up almost 2 percent of Japan's energy mix by 2030, according to a government report from 2015. The government estimates that onshore wind will cost 13.9 yen to 21.9 yen per kilowatt hour, while large-scale solar is seen costing 12.7 yen to 15.5 yen, according to the ministry.
Hoa Nguyen (via Renewable Energy World)