Ireland's energy imports cost the country €5.7 billion (£4.2bn) in 2014.
That's according to the Sustainable Energy Authority of Ireland (SEAI) which added it imported 85% of its energy during the same period.
Around 97% of imports were fossil fuels – oil, gas and coal accounted for 56%, 31% and 10% respectively.
Electricity imports and biofuels were 2% and 1%.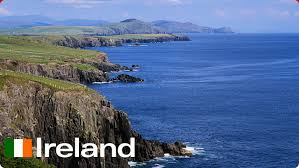 Its domestic energy production included 47% of renewable energy sources, 6% of natural gas and 3% of non-renewable waste.
Eimear Cotter, Head of Low Carbon Technologies at SEAI said: "In 2014, 15% of our energy came from indigenous resources with renewable energy now starting to make a significant contribution. However the remaining 85% of our energy requirements came from abroad, costing us more than €15 million (£11.2m) every day. This is a lost opportunity in terms of keeping this money here in Ireland and further developing our abundant renewable resources.
"The transport sector in particular relies almost entirely on imported oil. Options to reduce this dependency include reducing energy demand by being smarter about how we use transport and using clean fuels including bioenergy."
Edie.net