Just about a year ago, the Domestic Efficient Lighting Programme (DELP) was inaugurated by Prime Minister Narendra Modi. The aim was to replace all 770 million incandescent bulbs used in homes and 35 million streetlights with LEDs over three years.
This, it was hoped, would result in a reduction of 20,000 MW load, energy savings of 105 billion KWh and greenhouse gas (GHG) emissions savings of 80 million tonnes every year. The annual saving in electricity bills of consumers, it was estimated, would be Rs 40,000 crore, considering an average tariff of Rs 4 per kWh.
By December 2015, Energy Efficiency Services Limited (EESL), a public energy services company under the administration of Ministry of Power, announced that it had crossed the 40 million mark of distributing LED bulbs in India within a span of 25 days.
Plans are afoot to complete the 50 million mark by the end of January 2016. "Our target is to reach 6 crore (60 million) by March 2016 and going by the pace, we are hopeful of achieving this too," said Saurabh Kumar, Managing Director, EESL.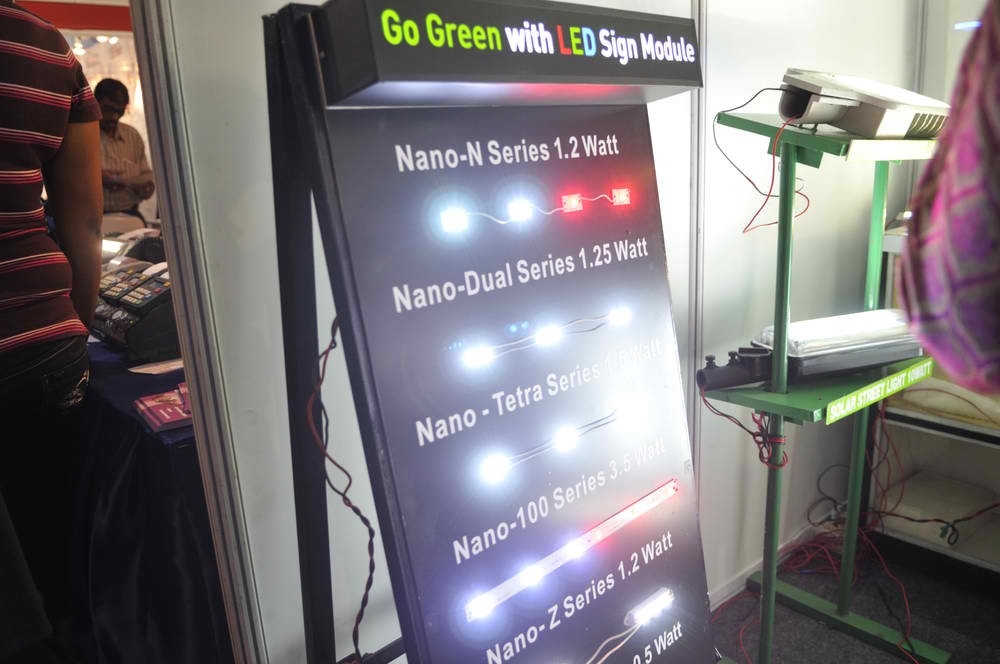 According to EESL, the distribution of these bulbs has helped save energy worth more than 14.5 million KWh per day. It has also helped in avoiding peak demand of 1,326 MW, apart from saving Rs 5.71 crore leading to a carbon reduction of 11,570 tonnes of carbon emissions daily.
Due to the higher price of LED bulbs, it was not affordable by the middle income group. With the lighting scheme (DELP), LEDs can now become a reality for the majority of the population. Moreover, EESL could bring down prices by 75 per cent only through a combination of aggregation and transparent procurement and pass this benefit to consumers. In addition, the thrust is also to bring down the 7 watt LED bulb price in the retail market (currently Rs 300) so that there is sustainable market for them, Kumar added.
Another factor which attracted consumers to the scheme was its easy enrolment policy. All people need to do is provide a photocopy of the latest electricity bill, a photo ID proof and residence proof. In case of on-bill financing, since advance cash is needed, the balance is recovered from the electricity bill or full amount in case of upfront payment for each LED. "Since all these documents are readily available with the consumers, they do not create much confusion," Kumar said.
Through this scheme, residential consumers are provided with LED bulbs at a concessional rate of Rs 100 to Rs 105 as against the market price of Rs 350 to 450. The scheme has significantly impacted the market price of LED bulbs. EESL has been able to procure LED bulbs for Rs 73 from June 2015, down from Rs 310 in February 2014.
Elaborating on the ways in which the scheme is being promoted, Kumar said, "As part of our strategy, before we foray into any city, we do massive advertising through radio jingles, print ads, door-to-door campaigns such as distributing brochures, placards, banners, which help the consumers to know more about the scheme. The ads also detail the distribution centres and where the customer can go in order to avail of the scheme."
Eco-business