Statkraft AS and partners including a Credit Suisse-backed fund will invest 1.1 billion euros ($1.2 billion) in wind power in central Norway, reviving a project after bringing down costs and boosting capacity.
Together with investment company Nordic Wind Power DA and utility Troenderenergi AS, Statkraft plans to build six wind farms in mid-Norway by 2020 with a combined capacity of 1,000 MW, the company said Tuesday in a statement. Statkraft will own 52.1 percent, while Nordic Wind, a company backed by Credit Suisse Energy Infrastructure Partners, will hold 40 percent.
"It is the biggest wind power investment in Norway and the biggest onshore wind power project in Europe," President Christian Rynning-Toennesen said at a web cast press conference in Trondheim. "It will produce enough power to provide 170,000 Norwegian houses with light and heat."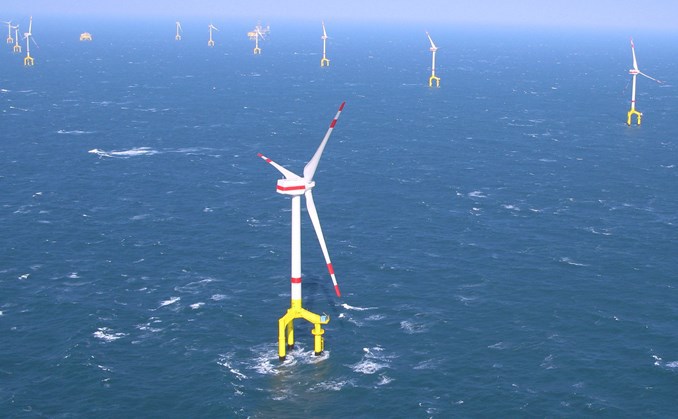 Norwegian state-owned Statkraft in 2014 canceled a similar $1.4 billion wind project because it was deemed unprofitable. The new project had been "significantly revised" to improve profitability, with fewer and larger units at windier locations farther north, according to Rynning-Tønnesen.
Economies of scale set the project apart from other renewable opportunities, Dominik Bollier, a managing partner at Credit Suisse Energy Infrastructure, said at the press conference. A long-term contract with Norwegian aluminum producer Norsk Hydro ASA finally provided the cash-flow stability needed, he said.
Still, since the first project Nordic power prices for 2020 have dropped 35 percent. The region is facing a power glut from renewable generation, which caused Vattenfall AB and EON SE to decide to shut four Swedish nuclear reactors by 2020, which are able to produce 15 TWh a year.
Vestas Wind Systems A/S, the Danish turbine maker, received an order for 278 units with a combined capacity of 1 GW to supply the project. Shares gained 2.9 percent as of 12:58 p.m. in Copenhagen.
The joint venture, Fosen Vind DA, will build a total of six wind farms on the Fosen peninsula, the island of Hitra and in Snillfjord that will produce 3.4 TWh of power a year.
"This is one of the biggest onshore industrial projects in Norway," Petroleum and Energy Minister Tord Lien said in a statement. "The decision will contribute to the production of renewable energy and gives the basis for climate-friendly industrial development."
Renewableenergyworld.com