The San Francisco Travel Association, the official destination marketing organization for the City and County of San Francisco, has received Leadership in Energy and Environmental Design (LEED) Gold Certification for Commercial Interiors from the U.S. Green Building Council (USGBC) after moving from its old offices to new ones. This distinction is held by only two percent of commercial office spaces in the United States.
San Francisco Travel President and CEO Joe D'Alessandro said, "When we moved from our old offices, we recognized the opportunity to really 'walk the walk' about being a green business,".
As part of their support of the City of San Francisco's sustainability vision, San Francisco Travel searched for viable buildings located within close proximity to public transportation. One Front Street was selected for a number of reasons; including the fact it is in the center of downtown San Francisco. The building had existing LEED certification for Existing Buildings: Operations and Maintenance (EBOM).
After extensive construction, San Francisco Travel moved into their new home on the 29th floor at One Front Street in May 2014.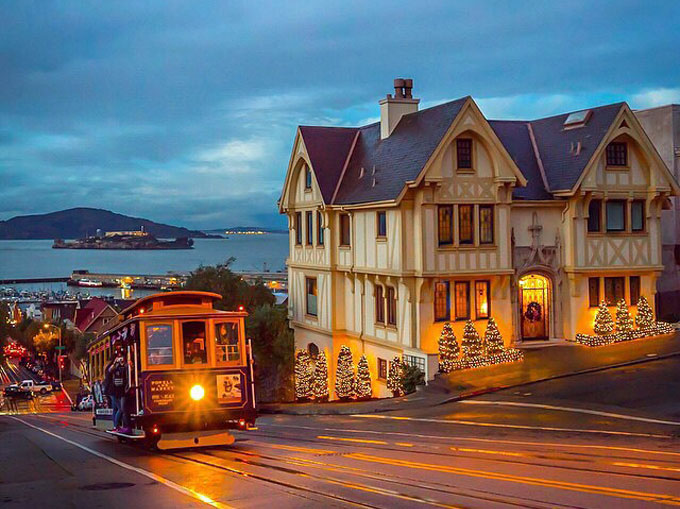 "One of the benefits of our new environment is that the space is very open and filled with natural light. Everyone gets to enjoy the spectacular views from the 29th floor, which inspire us as we literally tell the world about the beauty, diversity and uniqueness of San Francisco," D'Alessandro said.
The organizations' new home occupies a little less than 20,000 square feet of open offices, conferencing space, classroom and study space. Recycling collection points have been placed throughout the space and a green housekeeping policy is in place. These services are paid for separately by the owner.
Building materials and furnishings were selected for their recycled content and impact on indoor air quality. Carpeting is rated Green Label Plus by the Carpet & Rug Institute (CRI) and contains recycled content. All flooring is either Floorscore or Greenguard certified and installed with low volatile organic compound (VOC) adhesives and contain recycled content. All furniture selections have been analyzed for the recycled content and green guard certification status. None of the millwork contains any added ureaformaldehyde. All sealants are low VOC.
Water and energy conservation and efficiency are achieved through a variety of features. Low flow and sensory fixtures and equipment reduce water use by more than 40 percent. Lighting throughout the offices incorporates motion sensors. The HVAC systems do not incorporate chlorofluorocarbons (CFC) refrigerants. Most new equipment and appliances purchased for the project are energy star rated.
Green practices were also employed during the construction phase. The contractor diverted more than 75% of all the construction waste from the landfill.
San Francisco Travel continues that mission today, aggressively marketing and selling San Francisco to attract visitors.
Leadership in Energy and Environmental Design (LEED) is a voluntary, consensus driven, internationally recognized green building certification system providing third-party verification that a building or community was design and built using strategies aimed at improving performance across metrics such as energy savings, water efficiency, CO2 emissions reduction, improved indoor environmental quality and resource stewardship.
Huong Truong