A £6.5m project to replace long-serving chillers has achieved outstanding resilience and dramatic reductions in energy consumption and running costs.
A two-year project replacing three ageing centrifugal chillers and two reciprocating chillers for the Bank of England has wrought significant energy and carbon savings, according to manufacturer Carrier.
The £6.5 million project has seen installation of new variable speed Carrier chillers with a capacity of 5.8 MW – 1.6 MW greater than their predecessor units. Despite increased intensity of use, energy savings following the project are estimated at around £3,000 a week.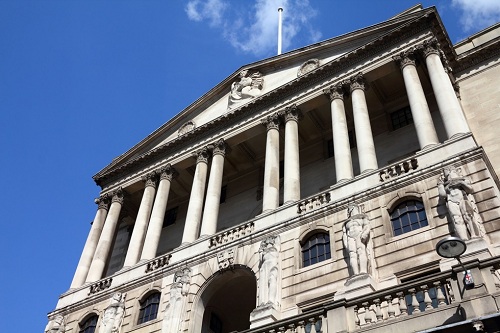 Alongside the installation of the new chillers, the project involved replacing six rooftop cooling towers: four for chilled water and two for the Bank's stand-by generators, along with replacement of the electrical sub-station supplying the cooling system.
The motors and drives in the building's AHUs were also upgraded, while the existing Building Management System was enhanced, to enable better monitoring and analysis.
The result is an estimated 48 per cent saving on cooling energy, saving £150,000 a year. The energy reduction has reduced the Bank's carbon emissions by 717 tonnes CO2e per year, representing an 8 per cent reduction in overall emissions.
As a result of the chiller upgrade and other related building services improvements, the DEC energy efficiency rating has been improved from E to D.
RacPlus