Every organization utilizes different energy sources to run its operations which are heavy on costs and natural resources. Governments around the world are taking steps to help curb carbon emissions through several initiatives. Thailand Energy Saving Week Expo has been organized to promote energy efficiency through an extended showcase of energy-efficient products & technology and help companies move into the energy efficient market.
The doors are soon opening for ASEAN's largest international exhibition on energy saving products and technology from 19th – 22nd April, 2016 at IMPACT Exhibition and Convention Center, Bangkok, Thailand. The Expo aims to create a perfect platform to meet the needs and sustainability goals of its business attendees by exhibiting innovative ideas and solutions related to energy efficiency.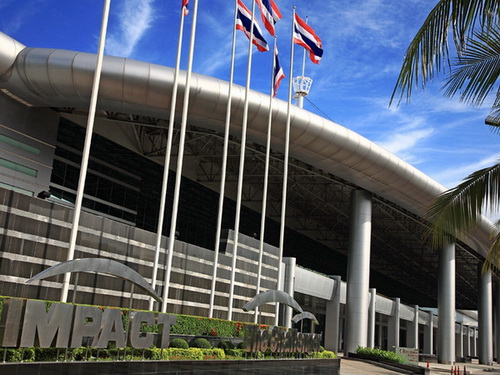 More than 300 exhibitors will exhibit a wide range of advanced power-saving products and technological know-how including Embedded Power Supplies, Fans and Thermal Management, Heating and Cooling (HVAC), Industrial Refrigeration, Advance Transportation, Cable and Wire, Chiller, Motors, E-motors, Saving Box and Commercial Escalators and Elevators.
Expo visitors will have an excellent opportunity to directly meet manufacturers, decision makers and experts working towards energy-saving solutions at the 3-day show and acquire information on many different energy management strategies.
Thailand Energy Saving week 2016 Summit is a highlight of the 2016 show. The summit which will be hosted by Electricity Generating Authority of Thailand (EGAT) is Thailand's event for energy efficiency, demand management and cogeneration. The conference will focus on innovations and solutions for energy efficiency by highlighting technical programs, updates in new trends and technology, innovations, government supporting programs, policies and market overview.
Invited speakers will present in detail results of successful projects involving facility energy efficiency improvement and cost control, on-site and distributed power generation, integrated building automation & energy management tools, new lighting technologies, efficient HVAC and smart building systems, boiler and steam system efficiency, project cost management strategies and much more.
The Expo is the perfect place to share and learn about energy management models to increase the sustainability of a business and enhance a company's competitive position.
PR.com