National Commercial Bank Jamaica (NCB) has cut its energy consumption by 20 per cent over the past four years and is projecting half-billion dollars of new savings over the next four.
By tinting its windows, changing its light and air-conditioning units, and installing some solar photovoltaic (PV) systems, the bank hopes to cut its electricity bill by another eight per cent in 2016.
If it achieves its latest goal, NCB would spend $140 million less on energy this year than it would if it had not implemented any of the energy-saving initiatives that started in 2011.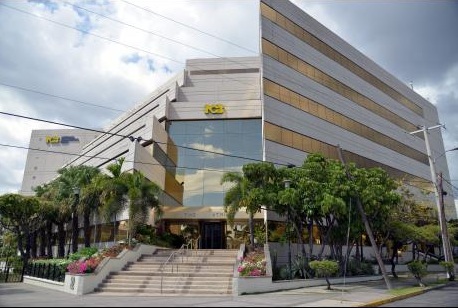 Back then, the financial institution forked out over $600 million to keep the lights on. Air conditioning accounted for more than 60 per cent of the energy use while lighting accounted for another 20 per cent, so it was decided that light-emitting diode (LED) lights would be installed across its locations, while high efficiency air-condition units and solar systems have been put in place at select sites, such as NCB's head office on Trafalgar Road.
Reflective tinting on windows, roof insulation, and automated light controls have also helped protect the bank's buildings from heat infiltration and have enhanced the energy-saving process.
This year, NCB plans to "continue implementing projects to install high-efficiency air-conditioning systems at relevant locations and increase the use of LED and PV panels," according to the latest annual report.
So far, it has spent $500 million to implement various energy-reduction initiatives.
"We have an energy portfolio that is continuously being assessed, and our expenditure is guided by our environmental policy and, therefore, is subject to variations," said NCB in reply to Sunday Business queries.
With the energy-saving expenditure, the banking group has so far avoided some $300 million in energy cost over the past four years, and expects to save another $500 million over the next four, based on current energy rates.
NCB can also boast a positive contribution to the environment. By reducing its energy consumption by 2.7 million kilowatt-hours - which is equivalent to the electricity used by 1,350 homes in Jamaica - it has reduced its footprint by approximately 1,800 metric tonnes of carbon dioxide annually. That's the equivalent of the emissions given off by a plane making 25 round trips to and from New York, or by 100 cars driving from Kingston to Mandeville and back every day for a year.
The Cleaner