Energy Efficiency Expo, a new exhibition to connect industry experts to promote energy efficiency in the building, transportation and manufacturing sectors, will be organised alongside the World Future Energy Summit in 2017, it was announced today during the Abu Dhabi Sustainability Week.
The expo will become an annual event and conference starting 2017.
Worldwide, energy efficiency investment is set to reach $385 billion (Dh1,414 billion) per year, according to a report by the International Renewable Energy Agency (Irena). With buildings a major energy consumer, investment in energy-efficient buildings alone is set to reach $125 billion (Dh459 billion) by 2020.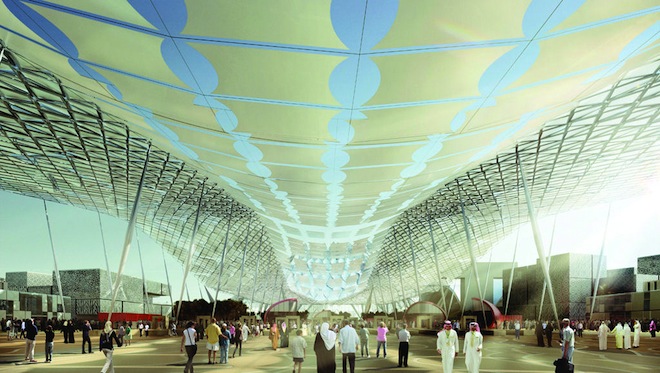 To meet the region's rapid energy growth, with the Middle East and North Africa's energy demand set to double by 2030, the Middle East requires $555 billion (Dh2,038 billion) in total energy infrastructure investment by 2030, according to a recent report by the National Bank of Abu Dhabi, the University of Cambridge, and audit service provider PwC.
"Sustainable development requires efficient management of energy demand as well as supply, and the Middle East and North Africa is no exception," said Dr Ahmad Belhoul, chief executive officer of Abu Dhabi-based renewable energy company Masdar,
"At the WFES Energy Efficiency Expo 2017 we will share our public-private partnerships in energy conservation, including the role of Masdar City, Abu Dhabi's 'green print' for sustainable urban design which consumes 40 per cent less water and energy than city developments of a comparable size," he added.
In the wider Middle East and North Africa region, countries that reduce their electricity load by five per cent can save an average of $190 million (Dh697 million) per year, according to the sustainable construction consortium, Clean Energy Business Council.
"Energy efficiency is one of the least expensive but most effective ways to solve the Middle East and North Africa's skyrocketing energy demand. The WFES Energy Efficiency Expo 2017 will support smart government regulation that can help change behaviours of organisations and people to adopt energy-efficient technology," Dr Nasser Saidi, chairman of the Council, said.
Gulf News Government