Middle Eastern and North African nations can make a "net benefit" of $750 billion if they achieve their set targets on the use of renewable energy, a senior official said Monday.
"Almost every country in the (MENA) region has a target for renewable energy from 5-15 percent," by 2030, Adnan Amin, director general of the International Renewable Energy Agency (IRENA) told reporters.
"If we are able to meet these targets, we will have a net benefit of about $750 billion for the power sector in the MENA region," Amin said on the sidelines of the sixth MENA (Middle East and North Africa) renewable energy conference.
Amin said the world is looking to double the current share of renewable energy of 16-17 percent in the global mix to 36 percent by 2030.
He said doubling the renewable energy share will help achieve the reduction by half of carbon emissions which would a pre-requisite for limiting global warming to two degrees Celsius (3.6 degrees Fahrenheit) as decided by the Paris climate change summit.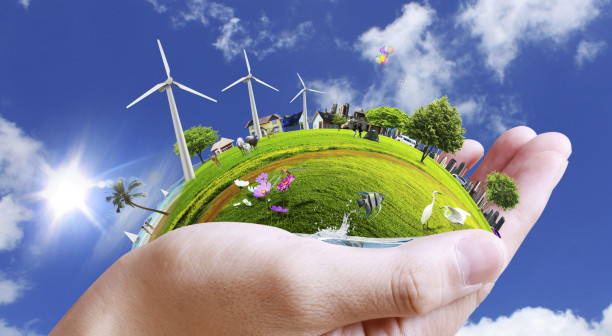 Amin told the conference that global investments in renewable energy rose by 22 percent last year to a record $330 billion.
The cost of production of renewable energy has dropped significantly in the past few years, he said.
In the past five years, the cost of solar photovoltaic power generation dropped by 80 percent, Amin said.
"It is already competitive with natural gas. There can be further reduction in cost," he said.
But Bassam Fattouh, director of Oxford Energy Institute Studies, said the targets set by MENA countries are "very ambitious."
He said several challenges hamper renewable energy production in the region, like state monopoly of the power system, a lack of institutional capacity and conventional energy subsidies.
Nearly half of all new installed power generation capacity in 2014 was in renewables -- 37 percent wind, a third solar and a quarter hydro, according to the International Energy Agency.
Renewables only account for about 20 percent of global electricity generation, and three-quarters of that is hydro.
Solardaily.com