The U.S. Energy Department said it has $25 million in funding to help software developers and utility provides better integrate solar power to the grid.
"Our ongoing grid modernization work will help accelerate the widespread adoption of the clean energy resources that will define our low-carbon future" Lynn Orr, the Energy Department's undersecretary for science and energy, said in a statement. "This funding will help that mission by supporting industry partners working to integrate, store, and deploy solar energy throughout our electric grid."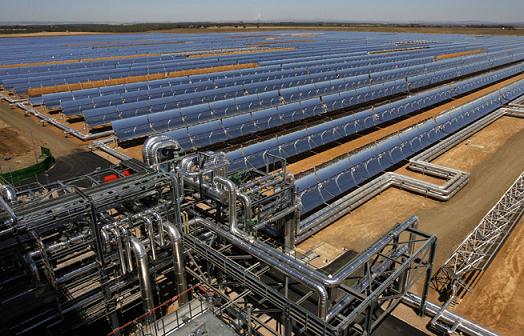 The Energy Department said the dozen or so projects that could be developed with the new funding will help companies build demonstrations that will offer insight into how to incorporate solar power to the grid more effectively. A main challenge faced by the solar power industry, the department said, is how to incorporate small-scale projects like rooftop solar panels into the grid.
The Energy Department said that solar power capacity has increased from 1.2 gigawatts in 2008 to 27.4 gigawatts last year. The federal government is supporting solar development through its SunShot initiative, which aims to make the renewable technology competitive. The program aims to move solar power capacity from less than 1 percent of the national electricity supply to 14 percent by 2030.
An April report from the International Energy Agency found new electricity generated from solar power saw its largest growth rate in the Americas than in other major economic regions.
A federal report finds the electricity generated from low-carbon resources is expected to increase by 9 percent this year. Onshore wind facilities will account for the bulk of increases, with smaller contributions from new hydroelectric power.
Solardaily.com