Bumper year for wind and solar in Scotland
Thứ ba, 12/01/2016 - 16:10
Wind and solar energy broke the record in 2015.
Wind generated enough power to supply 100% of Scottish homes with electricity during six months of 2015.
It also produced enough energy to power 97% of households during the whole year, new figures revealed.
Overall the output of wind power increased 16% compared to 2014, according to analysis by WWF.
Last month, wind turbines provided around 1.3 million MWh of electricity to the National Grid – equivalent to powering more than three million homes.
That's a record for 2015, representing an increase of 6% compared to December 2014, it added.
It was also a "huge year" for solar energy as rooftop panels powered around 50% of homes in the cities of Aberdeen, Edinburgh, Glasgow and Inverness.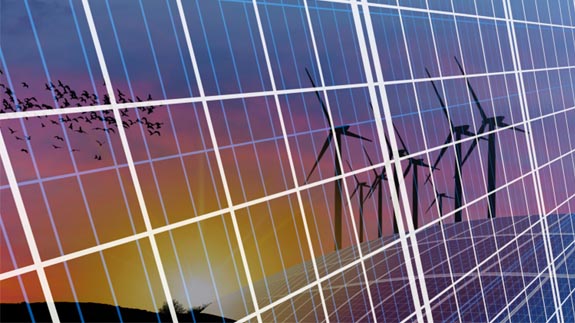 Wind and solar energy in Scotland
Energy Minister Fergus Ewing said: "Scotland's renewables sector is stronger than ever and our early adoption of clean, green energy technology and infrastructure was the right thing to do. Renewables are now Scotland's biggest electricity generator with nearly half of gross electricity consumption coming from renewables.
"Despite damaging policy changes from the UK Government, we will continue to harness – and bolster – Scotland's renewables potential, both in generation and infrastructure."
Last year the UK Government announced reduced support for solar projects.
The Energy Live News