Hanoi: Remarkable results in energy efficiency
Thứ ba, 04/02/2020 - 16:49
Hanoi is taking wide ranging measures to implement the Vietnam National Target Program on Energy Efficiency, which have yielded remarkable results.
Hanoi is taking wide ranging measures to implement the National Target Program on Energy Efficiency, which have yielded tangible results.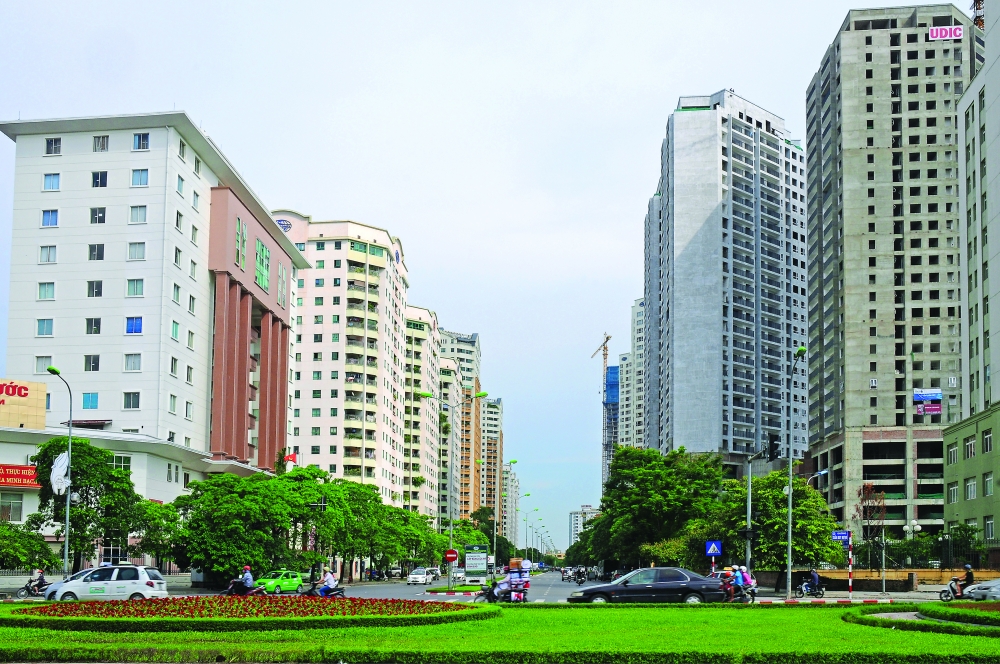 Efforts to save energy
According to Deputy Director of the Hanoi Department of Industry and Trade Nguyen Thanh Hai, to implement the energy efficiency program, the city has set up a Board of Directors with the participation of the departments, sectors, and districts to provide information and direct implementation of the Law on Energy Efficiency and Conservation.
"Hanoi's total amount of saved energy in the 2016-2018 period reached 739.7 tonnes of oil equivalent (TOE), equal to over VND2 trillion in electricity costs. Every year, the program helps save some 2 percent of energy compared to forecasts," Hai said.
The results are attributed to the city's efforts to disseminate information regarding energy efficiency by distributing leaflets, hanging banners in offices and buildings, and posters encouraging electricity and energy saving. As part of its campaign, the city also broadcast 6,700 video clips about energy saving on big LED advertising boards in public areas, densely populated areas, and shopping centers.
Regarding the Earth Hour campaign, the city urged districts and towns to raise public awareness on energy saving, environmental protection, and response to climate change with various campaigns. This year's campaign in Hanoi contributed to the country's saved electricity about 492,000kWh, equivalent to VND917 million.
The capital city has also organized over 1,295 sessions with the participation of residents on choosing and using energy saving equipment, and recognized 2,850 outstanding energy efficiency households in districts and towns.
Boosting technological applications
Apart from efforts to achieve energy efficiency, Hanoi also prioritizes green energy models for energy-intensive users in industry and construction, and evaluates and recognizes green energy facilities. So far, the city has awarded green energy titles to 66 facilities.
As urbanization in Hanoi accelerates, the need for long-term and widespread energy efficiency becomes more crucial. The city has asked its agencies and districts/towns to use LED lights in public areas; replace all traditional light sources with LED light systems; install lighting system using renewable energy (solar and wind energy). It also pushed the implementation of the National Technical Regulation on Energy Efficiency Buildings; supported two enterprises in participating in the "Energy management in industry and buildings" contest held by ASEAN, where VNPT Property and Management Joint Stock Company won the second prize.
Regarding the transport sector, the city has directed investment in transport infrastructure according to approved transport development planning; promoted high-volume public transport including the operation of Bus Rapid Transit (BRT); and implemented pilot urban railway projects. It also encouraged the use of clean fuel, with pilot operation of three bus routes run on clean CNG fuel to reduce discharge of toxic substances into the environment, and developed double-decker buses to boost tourism development.
In order to meet energy management requirements, Hanoi supported the construction of the Hanoi Energy Management Training Center. In addition, the city inspected and supervised 146 enterprises to examine their commitments to energy efficiency and conducted energy audits in accordance with the Law on Energy Efficiency and Conservation.
Huong Lan