Wind power project developers want FIT extension
Thứ năm, 09/09/2021 - 09:17
Since many wind power projects may not be put into commercial operation prior to October 31, the Prime Minister and Ministry of Investment and Trade have been asked to extend the feed in tariff (FIT) application.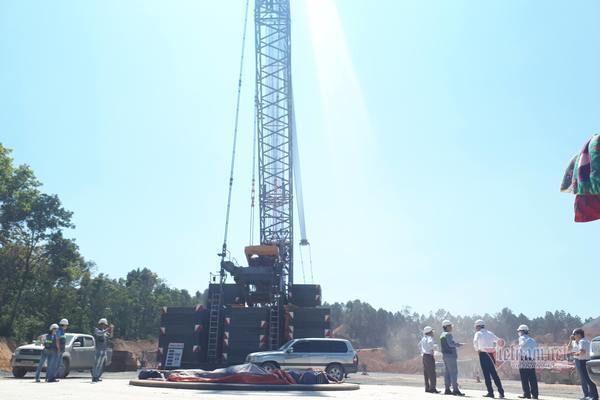 Photo: VietNamNet
Electricity of Vietnam (EVN) reported that 106 wind power plants had sent documents registering to connect to the national grid and asking for certification for COD (commercial operations date) as of August 3, 2021, with total capacity of 5666.5 MW.
However, these figures are just on paper, as many of them may not become operational prior to October 31, 2021 to be able to enjoy FIT pricing. Tens of projects have not completed site clearance. For other projects, equipment still has not been gathered on the sites.
Developers only have two months more to complete construction.
Analysts say that developers had only registered project implementation to reserve a slot, and execution of the project was another matter altogether.
In order to obtain certification for COD prior to October 31, wind power projects have to submit dossiers to EVN, the electricity wholesale buyer, no later than August 3, 2021.
The investors of 106 projects rushed to send documents for registrations.
The developer of a wind power project in Huong Hoa district in Quang Tri said
that he is having difficulties in site clearance because of opposition from some local households. The locals are blocking roads and preventing construction.
Meanwhile, the stormy season is nearing and it will be very difficult to carry out construction during that time.
Experts point out that the 5,600 MW in wind power capacity committed by investors to be put into commercial operation prior to October 31 is not feasible. The real figure is just 2,500-3,000 MW.
In two recent weeks, the People's Committees in the provinces of Tra Vinh, Gia Lai and Soc Trang have proposed that MOIT consider the capability of the wind power projects likely not able to become operational prior to November and allow them to enjoy the preferential price of 9.8 cent per kwh.

To date, Tra Vinh has approved eight wind power projects with total capacity of 570 MW. Of these, six projects are accelerating the construction process, including the 48 MW Tra Vinh – Han Quoc (first phase), 48 MW V1-2, 48 MW Wind Power No 3 at V1-3 position, 48 MW Duyen Hai, 78 MW Hiep Thanh and 100 MW Dong Hai 1.
Tra Vinh has asked for the PM's agreement to extend the FIT until the end of April 2022.
Soc Trang, with 20 wind power projects, has also asked to apply the FIT until March 31, 2022.
By VietNamNet