The First Italian renovation projects for energy-saving buildings of Jetion Solar completed successfully
Thứ hai, 20/09/2021 - 10:11
PV manufacturer Jetion Solar Co., Ltd. announced that its first Italian energy-saving building renovation projects have all been completed after more than three months of construction.
The first batch of projects includes three pilot projects, Stingone, Pietro Enni and Anechiarico, which is located in Campania in the southern Italian peninsula. Campania has an area of 13,600 square kilometers, a population of 5.809 million, beautiful scenery, and a prosperous tourism industry.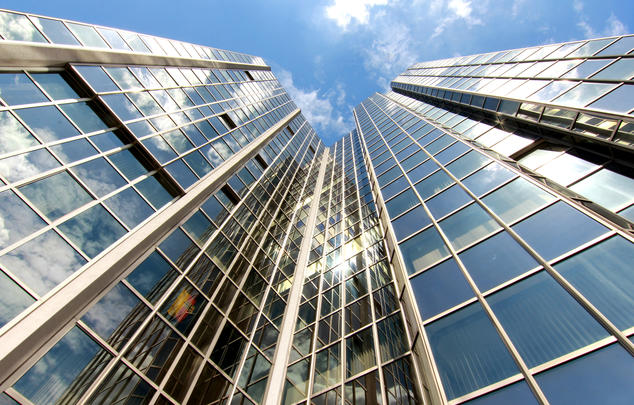 Photo: Christian Schnettelker/Flickr
In April 2021, Jetion Solar held a press conference to announce its 150 million Euro building renovation project construction plan, marking Jetion Solar's formal entry into the Italian building stock market. Only three months of construction, how can the old house be rejuvenated? Why is it called an energy-saving building? Let's open the door!
The building renovation is mainly carried out from four aspects.
First of all, installing thermal insulation materials on the outer walls of the building, to put a layer of "cotton jacket" on the building.
Secondly, the old ordinary glass windows are replaced with three-glass two-cavity interlayer hollow glass. It has an extra layer than ordinary glass, and its thermal insulation performance is relatively improved, which greatly reduces the energy consumption caused by heating or air conditioning.
Thirdly, the high-energy-consuming central heating equipment has been removed, and the newly installed ASHP (air source heat pump) is working quietly. Similar to solar energy, ASHP has no pollution, no burning effluent, and will not cause harm to the human body.
Finally, for the flat roof, we selected the corresponding bracket system based on the actual situation, installed a home photovoltaic system. In addition, the flat roof is well insulated and waterproof. For Pitched roof, we adopt the method of overhead installation along the slope. It has both beautiful and energy-saving effects, realizing the harmony between man, building and nature.
This home photovoltaic system, coupled with the energy storage battery and charging pile, forms a multi-complementary energy power generation micro-grid system. The solar energy is converted into electricity through PV modules, and the electricity is stored in energy storage batteries, which can finally be used for daily charging. The system reduces the use of traditional energy sources and the emission of polluting gases, greatly improves energy utilization.
After this series of measures, when the final renovation is completed, the energy consumption level of the building will be reduced by at least two levels, effectively reducing the "carbon emissions" of residential buildings and contributing to Italy's goal of achieving "carbon neutrality". Therefore, it fully meets the requirements to apply for energy-saving building bonuses (Superbonus 110%) for building renovation projects issued by the Italian government in 2020. This means that after the completion of Jetion Solar's renovation projects, it can enjoy 110% of the Italian government's bonus for energy-saving construction, and the industry has huge room for development.
According to the figures released by the national renewables association ANIE Rinnovabili and the grid operator Terna, Italy exceeded 22.1 GW of solar capacity. The nation's National Integrated Plan for Climate and Energy aims for 50 GW of solar by 2030. It indicates that Italy will have 3-5GW of new installed capacity every year in the future.
For a long time, the residential photovoltaic market has accounted for two-thirds of the total annual photovoltaic installations in the Italian solar market. The release of the 110% fiscal break for rooftop PV linked to building renovations has restored market confidence and attracted countless companies to join the game, making the renovation of energy-saving buildings in Italy a broad blue ocean.
Fiore Jin, director of Jetion Solar European Energy-saving Building Project, said: "During the three-month construction period, we also encountered difficulties such as skyrocketing raw
material prices, lack of experience in renovation and unfamiliar application procedures. Thanks to all team members, our partners Impretek, Ernst & Young, BNL, Banca Sella, and the Campania government, etc., for overcoming all difficulties. Our pilot project was finally successfully completed and passed the inspection and acceptance. We opened up all the paths and got the bonus smoothly."
Next, Jetion Solar will start the second batch of about 100 energy-saving building renovation projects in September, with an estimated investment of up to 20 million euros. We hope that through CNBM Group's advantages in technology, materials and capital, we can help Italy reach the goal of "carbon neutrality" as soon as possible, work together to get rid of the economic crisis affected by the epidemic, and realize a great revival together.
By PV Magazine