Focusing only on investment is leading to the perception that energy storage is more expensive than it actually is.
That's according to a new report from the World Energy Council (WEC) which is calling for the true value of the technology by taking into account its cost and revenue benefits.
It estimates the cost of storage to fall by as much as 70% in the next 15 years as new solar battery technology and other technical advances drive prices down.
Wind storage will also be more attractive as technical advances in areas such as composite materials will increase the power generated, it added.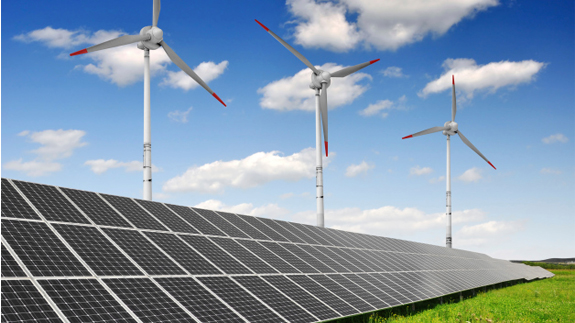 Wind and solar energy storage
The report suggests policymakers to examine storage through holistic case studies and work with operators and regulators to accelerate the development of flexible markets.
They should also consider storage as a key component for grid expansion by establishing policies and regulatory frameworks to facilitate further commercial deployment of storage technologies.
Christoph Frei, Secretary General of the WEC said: "There is a bright future for energy storage with significant innovation potential. With the cost of capturing and storing wind and solar energy coming down, its deployment across the world will increase. The market is right to be enthusiastic about storage of energy, not just because of the cost reductions that it brings but also because of additional revenue and other benefits that specific technologies in specific contexts can deliver."
Energy Live News