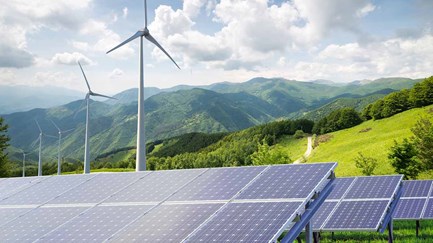 07/10/2021
The Government has just issued Decision No. 1658/QD-TTg approving the National Green Growth Strategy for the period 2021-2030, with a vision to 2050. Accordingly, many goals towards developing a green economy have been set for the period from now to 2030 and 2050.

Quantum chemists believe gold, silver and copper could help the world take a leap towards green energy after discovering that compounds based on these metal elements and hydrogen are very promising candidates for hydrogen storage.

With wholesale energy prices soaring, millions of householders will face bigger bills next month. But there are ways to save.

In addition to navigating a deadly pandemic, improving energy efficiency is likely the top priority for today's building owners facing costly, mandatory retrofits by 2025.