Hanergy Holding Group Ltd. introduced four cars powered by solar panels as it seeks to expand the use of photovoltaic technology to products ranging from furniture to bags.
Cars powered by solar cells can be commercialized, the company said Saturday in a statement in Beijing. The cars, which can be charged in daylight while being driven, also contain lithium batteries, making it possible to be charged in stations, when the sun is blocked or on long-distance trips, it said.
Hanergy Holding is the Beijing-based parent of Hanergy Thin Film Power Group Ltd., the Chinese solar equipment maker whose shares were suspended more than a year ago after a 47 percent plunge in one day. The unit's plan to provide prototypes of its solar cars last year was delayed after trading was suspended in May 2015.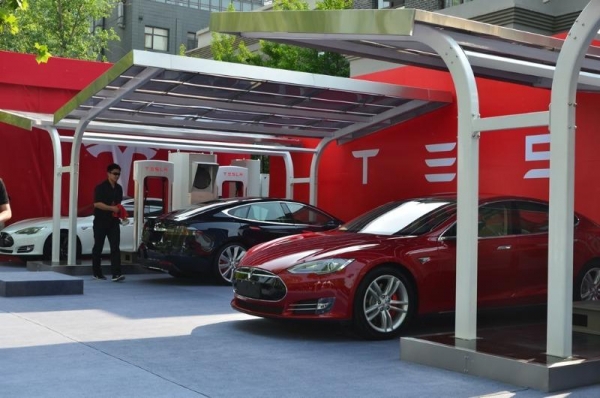 The company signed a framework agreement with Beiqi Foton Motor Co. to develop clean-energy buses with Hanergy's thin-film cells, according to the statement.
Under ideal conditions, Hanergy's solar-powered cars can travel about 80 kilometers (50 miles) on a five- to six-hour charge in the sun, it said. Power would come from thin-film solar cells affixed to their bodies.
The car's cells use technology from Alta Devices Inc., which Hanergy bought in 2014, according to Hanergy Holding.
The cost of thin-film solar panels could fall by more than 90 percent, when solar-powered cars are produced in large volumes, the Beijing-based company said.
Hanergy last year announced deals to outfit recreational vehicles, tour buses and catering trucks in China with solar cells that would help run some individual systems.
Renewableenergyworld.com