"These are quite inefficient relative to some of the newer technology, so if people have incandescent bulbs in their homes we recommend switching them out immediately for LEDS," said Emily Belle, with Cornell Cooperative Extension.
What You Need To Know
Replacing old lightbulbs with LEDs can save you money on your energy bill
You can also save by putting weather strips on windows and doors with drafts
You can even subscribe to community solar, saving you money each month
There's an activity in the tiny home where guests can move bike pedals with their hands, in an effort to create enough energy to turn on different types of bulbs.
"I'm trying right now to light the incandescent, and it's pretty hard, versus something like an LED, light emitting diode, much easier," said Belle.
One big savings step that you can take is fixing the insulation in your home to make sure less cold air is seeping through the walls during the winter months.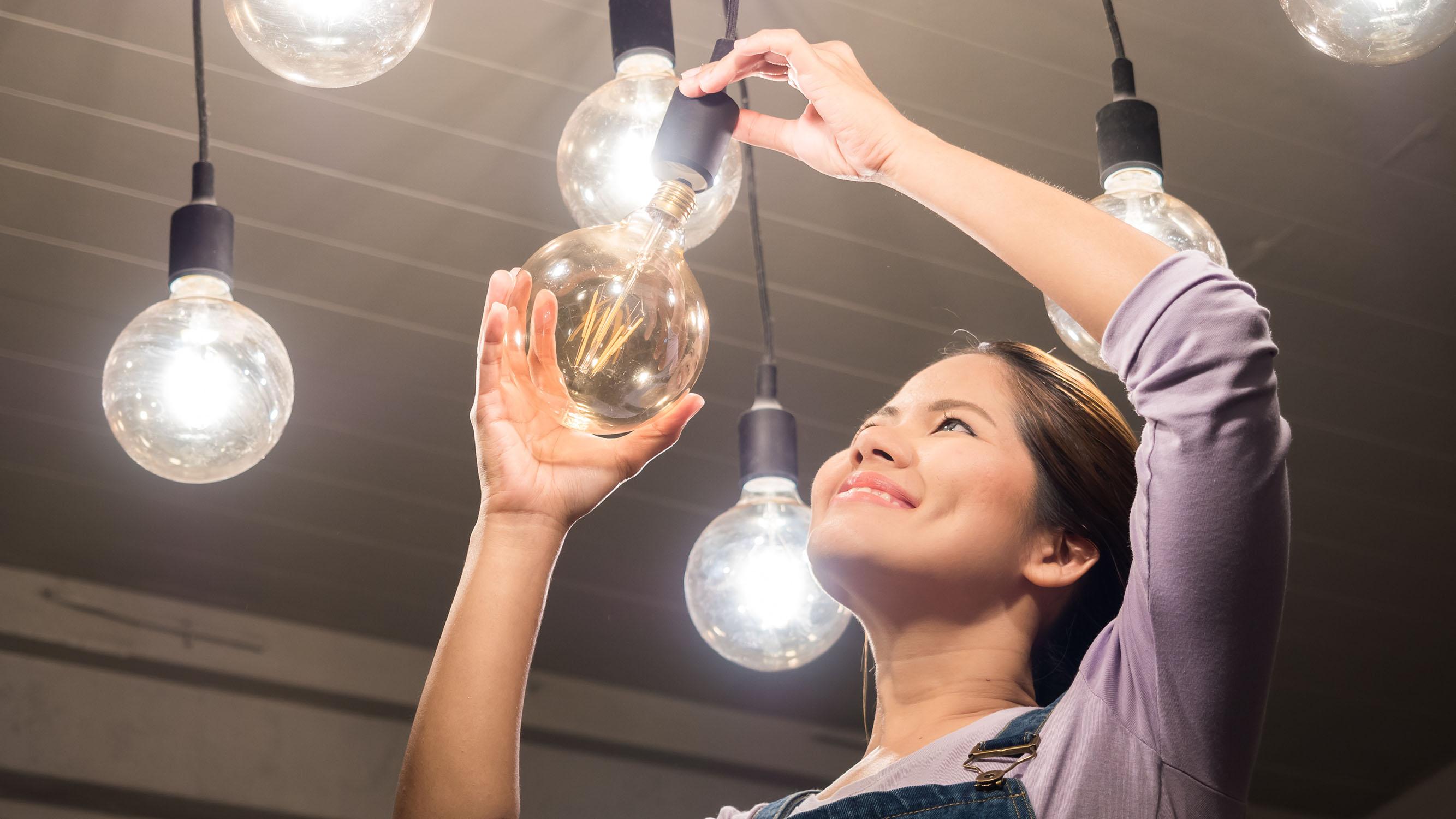 Replace outdated light bulbs with LED ones to save energy and increase efficiency in use
"It's kind of amazing how quickly that adds up over time and you end up having to pay for a lot more heating fuel than you would if your home was nice and tight," said Belle.
Another big way to save is by reducing your energy consumption. One way to do this is by using a small meter to see just how much energy is being eaten up by appliances even when they aren't being used.
You could put solar panels right on your home, or you could opt into community solar and get a few dollars off your energy bill each month. One thing Emily says you don't need to worry about doing is replacing your old windows for new ones.
"The amount of energy you save by replacing your old windows with a fancy more energy efficient one, is pretty negligible," said Belle.
If you are feeling a window draft you can put a weather strip along the edge, or you can put plastic on it during the winter. Making changes like these can be pricey, but an energy audit is free for New Yorkers, and there's many grants available to get things like insulation replaced. She also says house energy usage is 30% of New York state's greenhouse gas emissions.
"I think we're all becoming more and more aware of the effects of climate change on our lives, and in order to help combat that we all need to be really thinking about how we can cut down," said Belle.
By Spectrum News