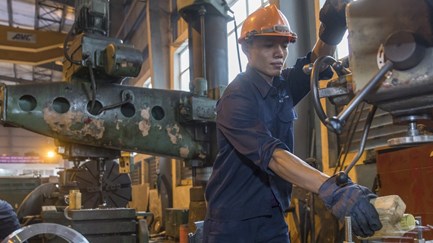 27/10/2022
While implementing Directive No. 20 on enhancing electricity savings in the period 2020-2025, numerous enterprises face problems relating to finance.

According to MOIT's surveys, over 85% of consumers have used or are interested in energy-labeled products by 2020.

Within promotional activities of the Energy Efficiency Program period 2019 - 2030 (VNEEP 3) in 2022, the Steering committee office of energy efficiency (MOIT) organized the "Energy Efficiency - From policy making to action taken" forum.

Until September 2022, according to Northern Electricity Equipment Joint Stock Company (EVNNPC), 3,512 enterprises have joined the Demand Responses (DR). Which, 2,210 clients use below 3 million kWh and 1,302 clients use above 3 million kWh.