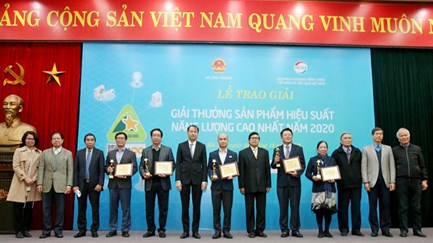 07/09/2021
At the end of 2020, there will be products labeled with the highest energy efficiency label with the attached QR code on the household electrical market. This identification label has created a new wave in the selection and use of high-performance home appliances which is higher than the existing 5-star energy-labeled appliances on the market.

Currently, many dragon fruit growers in Tien Giang and Long An has widely used energy-saving compact lights to steam dragon fruits, stimulate off-season flowering and bring high economic efficiency.

Vietnam needs to carry out fiscal policies and regulations to promote and improve capacity in renewable energy and energy efficiency, heard the virtual Just Transition Forum in Asia 2021 (JTFA 2021) on September 8.

Japan on Monday pledged to offer $10 billion financial aid for decarbonisation projects in Asia, such as renewable energy, energy-saving and conversion to gas-fired power generation from coal-fired power to help with an energy transition.