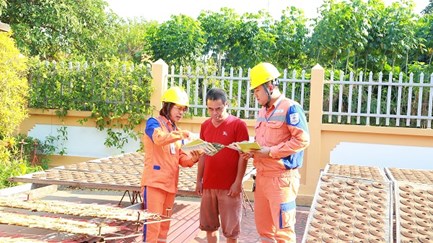 15/10/2021
Currently, the demand for electricity in production and daily life of companies, production and business enterprises and households in Hung Yen province is increasing. If there are no suitable energy-saving solutions, it will cause waste. Therefore, from state agencies, businesses, companies to people, they have been aiming to use electric energy reasonably and efficiently.

Long An Electricity Company has closely cooperated with branches, localities and mass organizations to organize activities, programs and guide specific solutions to help people raise awareness, use electricity reasonably, economically and efficiently.

Transitioning the energy efficiency market for vehicles and equipment is one of the important factors in the implementation of the Law on Efficient Use of Energy and the implementation of the National Energy Efficiency Programme (VNEEP) up to 2030.

In the period of 2021 - 2025, Nghe An sets a goal of saving energy from 5-7% of total energy consumption. Solutions for scientific and technological development and production and business are being deployed by many enterprises in the production process.