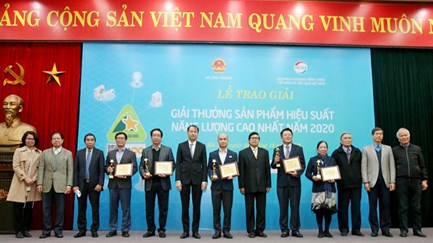 07/09/2021
At the end of 2020, there will be products labeled with the highest energy efficiency label with the attached QR code on the household electrical market. This identification label has created a new wave in the selection and use of high-performance home appliances which is higher than the existing 5-star energy-labeled appliances on the market.

The overall objective of the projects aims to improve the economical and efficient use of energy in the industry.

The inefficient use of energy not only affects the economy, but also exerts significant impacts on the environment.

In the Mekong Delta, Tien Giang province is one of the areas specializing in large dragon fruit tree with an area of over 2,000 hectares.