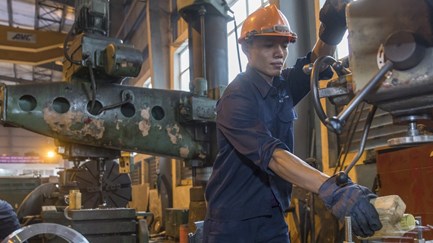 27/10/2022
While implementing Directive No. 20 on enhancing electricity savings in the period 2020-2025, numerous enterprises face problems relating to finance.

South Korea's state overseas aid agency said Thursday that it plans to inject US$6.4 million into Vietnam's efforts to enhance industrial energy efficiency and promote environmentally friendly growth until 2025.

The Asian Development Bank (ADB) and Japan's Ministry of Economy, Trade and Industry (METI) have signed a memorandum of cooperation (MOC) to enhance their joint efforts to promote clean energy in Southeast Asia.

Decarbonization is one of the keys to our sustainable society and drastic CO2 emission reduction by expanding the use of heat pumps is expected, accounting for 14% of Japan's ambitious CO2 reduction target in 2050, according to Heat Pump & Thermal Storage Technology Center of Japan (HPTCJ)'s latest analysis (see the previous report).