There are over 2,961 key energy-use facilities nationwide. According to Vietnam Electricity (EVN), their annual energy consumption is around 70 billion kWh, accounting for more than 32% of the total energy consumption. Suppose their energy consumption is reduced by just about 2%, according to the Prime Minister's Directive No.20 on energy saving. In that case, the whole country could save around 1.4 billion kWh annually, equal to VND 2,700 billion.
Mr. Mã Khai Hiền, Director of Energy conservation research and development center (Enerteam), shared some thoughts about obstacles that prevent energy efficiency in industrial sector and promotional mechanism.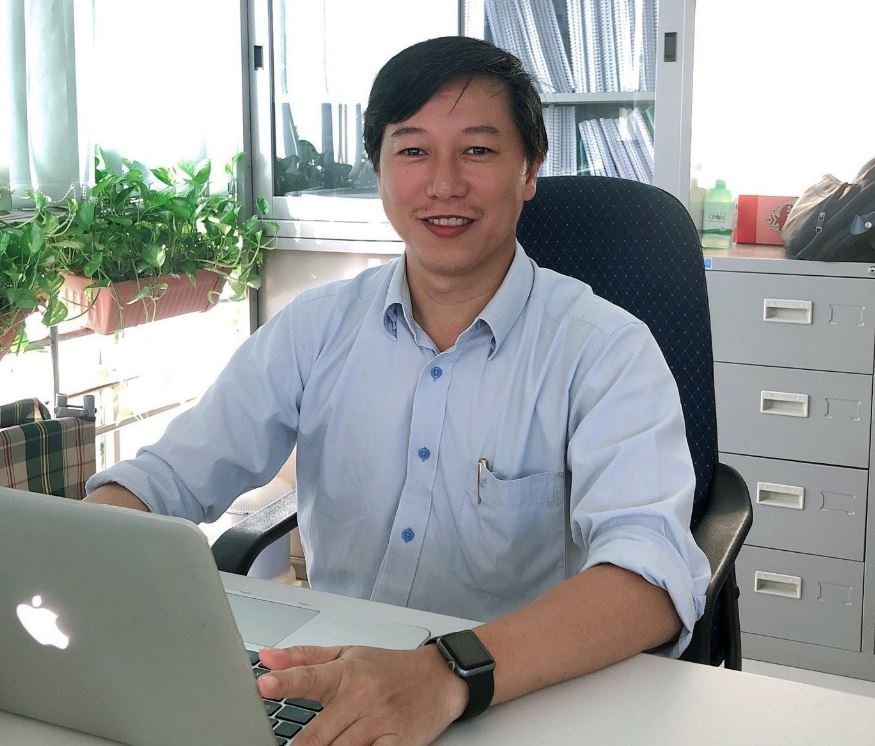 Director of Energy conservation research and development center (Enerteam) Mã Khai Hiền.
Could you give a brief overview of Viet Nam's energy demand and supply capacity?
Mr. Mã Khai Hiền: In the recent decade, Viet Nam's average development pace has been around 7% per year, but the energy demand is much higher, approximately 9.5% in the period 2011 - 2019. Since 2015, Viet Nam has shifted from an energy exporter to an energy importer, and the demand is predicted to be increasing higher in the next few years.
According to the national energy forecast, energy demand will increase by around 8-9% per year in the next period. Plus, the building progress of new electricity plans has fallen behind schedule. All mentioned issues pose great challenges to the AC supply system to ensure energy supply, particularly electricity.
What do you think about the industrial sector's energy use currently?
Mr. Mã Khai Hiền: There is a lot of waste in energy use in Vietnam. Our energy intensity over GDP is high compared to the world average. The total energy consumption has been increasing over recent years. If it continues, the number of energy imports will undoubtedly increase.
Regarding energy consumption classified by sectors, the industry accounts for about 53% (data collected in 2020). In the coming time, this proportion is likely to ramp up to supply for the additional demand from an enormous FDI investment coming into Viet Nam. Industry and construction usually account for approximately two-thirds of the total investment.
Let's take an example. Big corporations are likely to expand their manufacturing in Viet Nam. Therefore, how to maintain economic development pace, and at the same time, ensure energy security and protect the environment is such a huge challenge.
Now, it's the right time to improve the energy demand towards more intelligent, efficient and sustainable energy use. It is impossible to continuously build new electricity plans to supply inefficient energy-use factories that harm the environment. High-demanded energy sub-sectors like cement and steel are needed to strictly apply energy-efficient measures to reduce costs as well as pressure of the electricity supply system.
What are the obstacles to enterprises in implementing energy efficiency?
Mr. Mã Khai Hiền: In general, some energy-saving goals are met, but the results are still limited, frankly, under the saving potential.
Firstly, the leading obstacle lies in limited awareness of key-energy-use facilities' awareness about energy efficiency's benefits.
Secondly, numerous enterprises struggle to implement energy efficient measures due to both subjective and objective challenges. Those lead to their hesitation to invest in long-term energy efficiency measures.
Furthermore, while some energy efficiency measures are easy to apply, those for a few sub-sectors, such as cement and steel production, require deep understanding and broad experiences to adapt. Here, we face another challenge to help enterprises recognize their full potential and apply feasible measures.
Plus, most key energy use facilities do periodic energy audits, however, in general, the quality of reports is poor and does not meet the required standards.
Another point that should be mentioned is the incentive mechanisms. Although there are policies to promote energy efficiency, they are insubstantial, hence, do not create strong motivation among people and enterprises to take action. Due to the lack of specialized energy efficiency support mechanisms and policies, sources of funds for energy efficiency are limited. Furthermore, they are usually considered capital for another investment rather than for energy efficiency. All those issues make energy efficiency investment less attractive.
Which incentive mechanisms should be established to promote energy efficiency in Viet Nam?
Mr. Mã Khai Hiền: Incentive mechanisms should be approached from diverse perspectives.
From the Government's perspective, there should be more drastic measures to push energy efficiency among people and enterprises.
Besides, it is needed to build capacity for local authorities, departments of industry and trade in localities, energy saving centers and other authorities, for instance. Particularly, an establishment of a transparent financial mechanism is a must to mobilize and unlock capital flow to help enterprises assess those affordable funds to implement energy efficiency measures.
For example, establishing a risk sharing facility would be an innovative financial tool to mobilize private sector's capital to add to the fund for enhancing energy efficiency among industrial enterprises.
Promoting the energy service system (ESCO) market within the industrial sector through increasing participation of ESCO enterprises would expand the ESCO market.
Through those suggested measures, enterprises will play more active role in implementing energy efficiency measures, hence, contributing to alleviate the pressure of the electricity supply system and improve effectiveness of the economy.
Thank you very much!
Tố Quyên edited. Giang Nguyễn translated