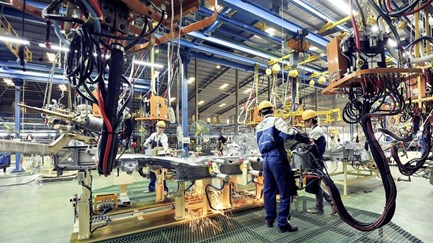 28/09/2021
The Danish Government is committed to provide non-refundable ODA of 60.29 million Krone, equivalent to 8.96 million USD for Vietnam to implement the Project "Danish - Vietnamese Energy Partnership Programme for the period 2020- 2025" (as known as DEPP3).

On October 28, 2021, the signing ceremony of the Agreement between the two Governments on Development Cooperation took place in the Vietnam - Denmark Energy Partnership Program in the period of 2020 - 2025.

The energy structure in the next 10 years will change due to the impact of the pandemic as well as policy adjustments and sustainability as it recovers. Therefore, from now on, businesses in the Vietnamese energy industry need to plan and come up with an implementation strategy to be able to adapt to the new normal.

In a virtual meeting with Mr. Tan See Leng, Minister for Manpower and Second Minister for Trade and Industry in mid-October, Vietnam's Minister of Industry and Trade Nguyen Hong Dien said that the energy crisis is taking place in the world, especially in Europe, the US and China, showing that energy is always an important issue that many countries focus on solving.