On 17 November 2022, a technology exchange forum took place in Ho Chi Minh City to seize solutions and promote opportunities for South-South cooperation in bioenergy in Viet Nam.
The forum focused on fostering networks among academics, project developers, suppliers of biomass materials and technologies, as well as other commercial companies in the field. This is among activities to exchange technology and knowledge on bioenergy, discuss opportunities for cooperation and barriers, and promote technology transition and South-South cooperation for the development of bioenergy technology.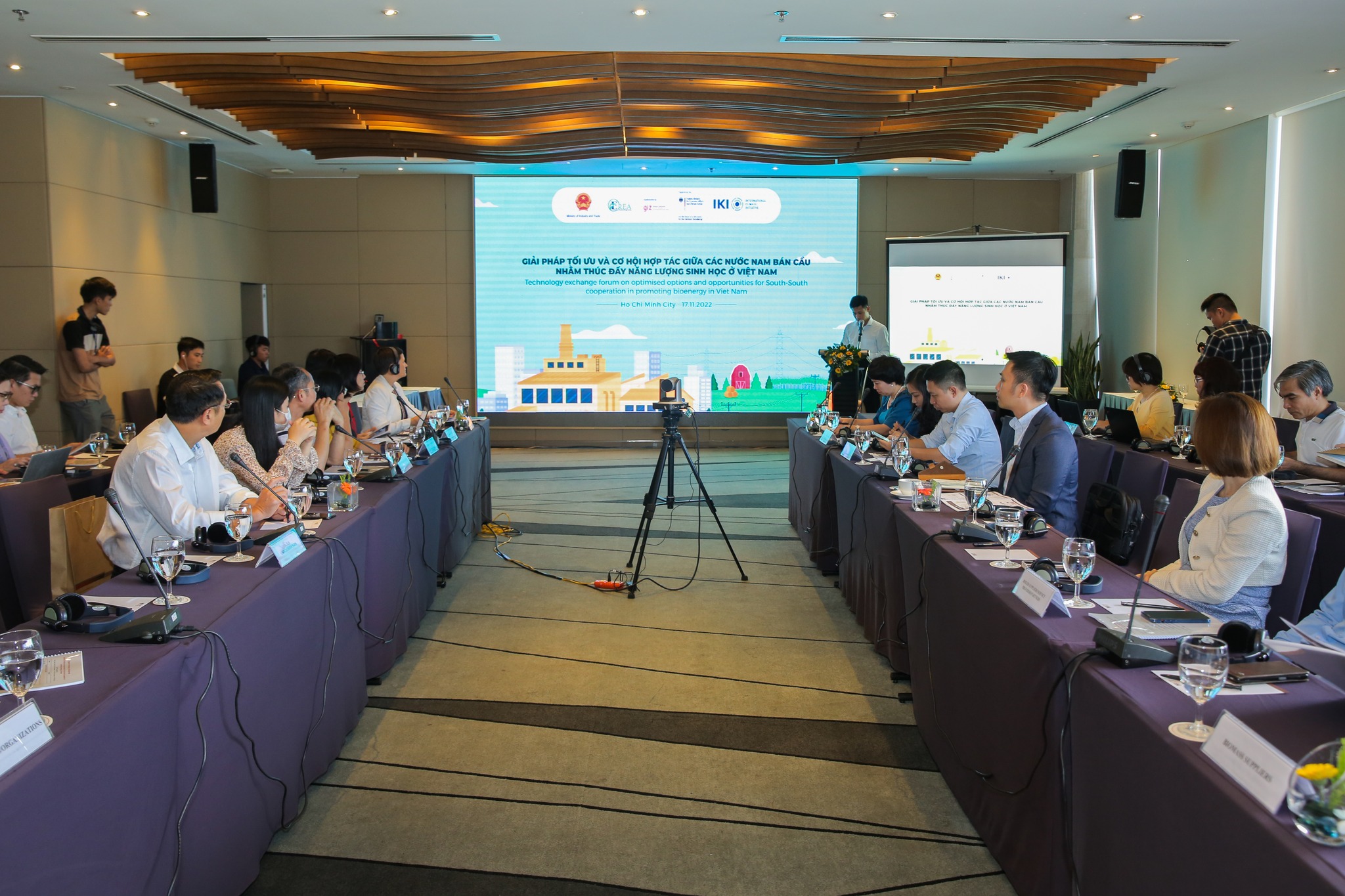 The event is a part of the Climate Protection through Sustainable Bioenergy Markets in Viet Nam project (BEM). BEM is implemented by GIZ and the Electricity and Renewable Energy Authority. The project is funded by the German Federal Ministry for Economic Affairs and Climate Action (BMWK) through the International Climate Initiative (IKI).
A representative of Sanofi Viet Nam, which is in the top 50 sustainable development enterprises, shared their pilot model of converting fossil fuel boilers to using rice husk biomass. The model will optimize the combustion process to produce silica-rich ash, which will be refined into high-grade silica, bringing added values to many industries. A lecturer from the Ho Chi Minh City University of Technology introduced research on technologies to produce bio-silica from rice husk ash.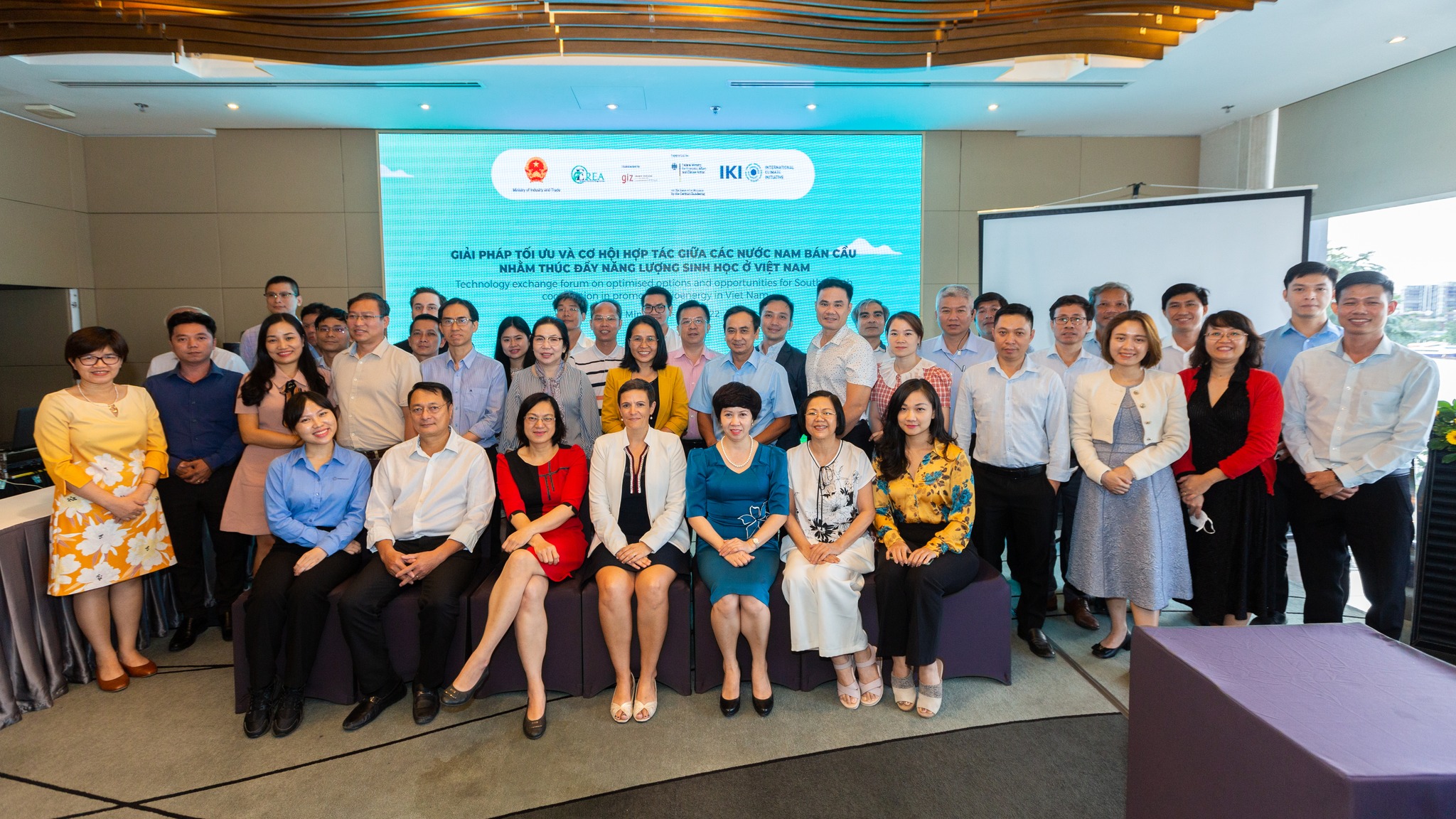 ​
After that, an expert from Germany presented technologies and applications of the organic Rankine cycle. A lecturer from the Hanoi University of Science and Technology introduced the ESCO model of power and heat generation at industrial parks. The forum ended with a discussion session between BEM's experts, speakers and the delegates about barriers and opportunities for promoting the application of the technologies presented at the event.
The South-South cooperation is an enhanced solution to connect developing countries in the Southern hemisphere that have similar challenges and opportunities, by sharing knowledge, skills, expertise and resources to meet their development goals through effective coordinated efforts. After a need assessment, the BEM project has selected a typical bioenergy technology and will share it at a webinar scheduled in mid-December, which is a pilot activity to exchange experience between Viet Nam and other countries in the Southern hemisphere.
Ha Nguyen