In a virtual meeting with Mr. Tan See Leng, Minister for Manpower and Second Minister for Trade and Industry in mid-October, Vietnam's Minister of Industry and Trade Nguyen Hong Dien said that the energy crisis is taking place in the world, especially in Europe, the US and China, showing that energy is always an important issue that many countries focus on solving.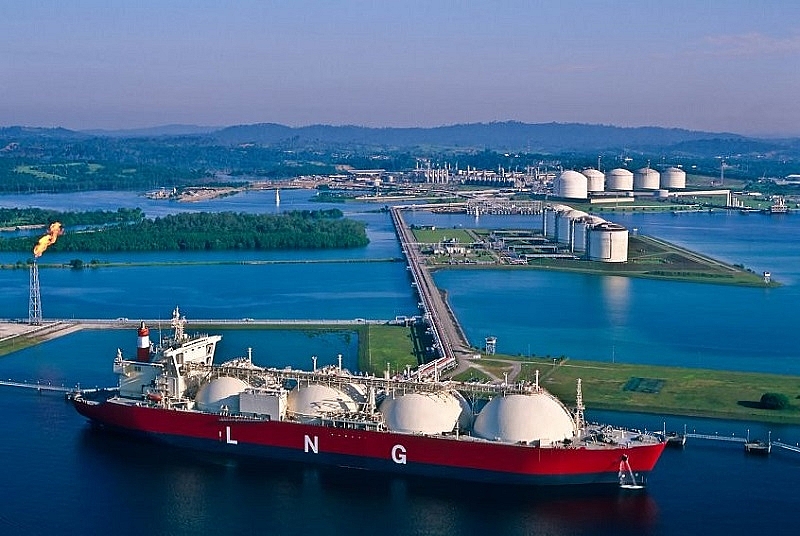 Photo: Cong Thuong Newspaper
According to Minister Nguyen Hong Dien, in order to grow 1% of GDP, there must be at least 1.2-1.4% growth in electricity. Therefore, electricity in particular and energy in general must always be one step ahead, especially in the complicated situation of the Covid-19 pandemic.
In the past time, the Ministry of Industry and Trade has been assigned by the Government to develop the power plan VIII to 2030, with a vision to 2045. Accordingly, Vietnam is gradually transitioning primary fuels and fossil fuels to clean energy such as renewable energy, gas electricity, biomass electricity. Since Singapore is a developed country in the field of clean energy development with its in-depth experiences, which is able to help other countries. Therefore, the Ministry of Industry and Trade of Vietnam expressed the hope in the promotion to cooperate of the two countries' governments more closely towards development goals in the field of clean energy.
Speaking at the meeting, Minister Tan See Leng said that one of Singapore's concerns in cooperation with Vietnam is developing a strategy to reduce carbon emissions through clean energy such as LNG.
In the near future, Singapore will hold an International Energy Conference and at this event, Singapore will study solutions to increase the ability to import renewable energy from ASEAN countries, including Vietnam, Malaysia and Thailand,...
Vietnam and Singapore have great potential for cooperation in the field of clean energy, especially natural gas energy, which is applied in production by taking advantage of the ASEAN electrical grids, thereby gradually developing cooperation in other forms of clean energy. Currently, in order to reduce dependence on natural gas, Singapore is testing on importing electricity from neighboring countries. Meanwhile, Vietnam is considered as the country with the fastest rate of transtion to renewable energy in the region.
"These measures will bring about economic benefits to both countries," commented Mr. Tan See Leng.
Ha Tran