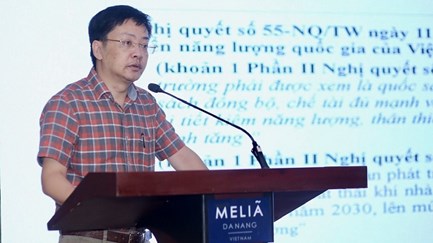 29/09/2022
In the coming time, it's needed to develop new tools and methods which help solve practical problems and legislate the guidelines and policies of the Party and State to promote energy efficiency activities. In which, reviewing and amending the Law on Economical and Efficient Use of Energy is urgent.

Europe's biggest ever floating solar array is being installed on the Queen Elizabeth II Reservoir, to the south of the River Thames.

The system is the first of its kind to use a technology called a reversible solid oxide fuel cell to store energy from renewable resources, such as wind and solar, to produce zero-emissions electricity.

The Government's Waste & Resources Action Programme has kick-started phase two of its collaborative, cross-industry plan to bring greater consistency to household waste and recycling collections in England.