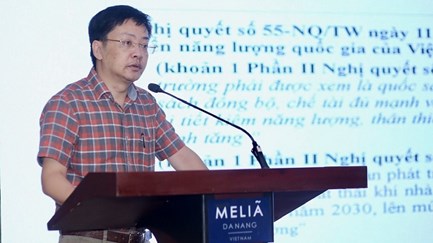 29/09/2022
In the coming time, it's needed to develop new tools and methods which help solve practical problems and legislate the guidelines and policies of the Party and State to promote energy efficiency activities. In which, reviewing and amending the Law on Economical and Efficient Use of Energy is urgent.

Japanese firm NTT Facilities Inc announced today it started the construction of a 1-MW photovoltaic (PV) power plant in Higashihiroshima city, Hiroshima prefecture.

Whirlpool Corporation announced plans to build wind turbines to help power its Marion and Ottawa plants in Ohio.

A new biomass system fueled by woodchips will begin providing heat to two health facilities this year in Prince Edward Island (PE).