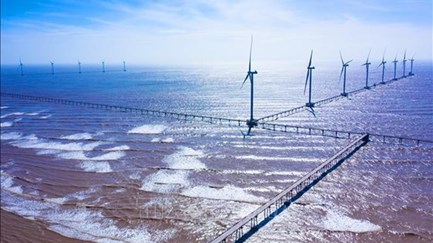 03/10/2023
Deputy Minister of Industry and Trade Nguyen Sinh Nhat Tan had a working session with the European Union delegation to Vietnam and the British Embassy in Hanoi on October 3 to discuss the implementation of the Just Energy Transition Partnership (JETP).

Dominion Virginia Power said it is assessing options for its proposed offshore wind demonstration project after the U.S. Department of Energy announced it is withdrawing $40 million in funding.

"This project is going to be the biggest CSP plant worldwide," said DEWA chief Saeed al-Tayer.

Japanese firm NTT Facilities Inc announced today it started the construction of a 1-MW photovoltaic (PV) power plant in Higashihiroshima city, Hiroshima prefecture.