Whirlpool Corporation announced plans to build wind turbines to help power its Marion and Ottawa plants in Ohio, a $13.5 million total investment that will build upon the company's 46-year commitment to advances in sustainable manufacturing.
The completion of these projects has the potential to make Whirlpool one of the largest Fortune 500 consumers of on-site wind energy in the U.S. Collectively, the company will be generating enough clean energy to power more than 2,400 average American homes.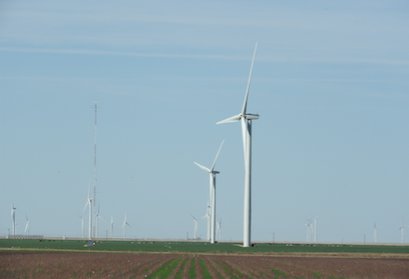 The three Marion turbines — which are scheduled for completion in early 2017 — are expected to offset Whirlpool's electric consumption by 19 percent, eliminating the equivalent of more than 9,000 tons of CO2. Similarly, Ottawa's turbine is expected to offset the plant's electrical consumption by 34 percent, once completed at the end of 2016. All turbines will be built and financed by One Energy as part of its "Wind for Industry" project. The turbines will be the same Goldwind 1.5-MW turbines that were used for Whirlpool's previous project in Findlay, Ohio. The 3-MW wind farm project at the Findlay plant has been operating since January 2016.
Following the completion of the Marion and Ottawa projects, many dishwashers, freezers and clothes dryers manufactured by Whirlpool and sold in the U.S. will be made, in part, with wind energy.
As part of this local commitment, Whirlpool will also create one $5,000 Megawatt STEM Scholarship per wind turbine to be awarded annually to a graduating senior from local Marion and Ottawa high schools as a way to inspire education in the technologies and industries of the future.
Renewableenergyworld.com