Dubai on Thursday announced plans to build a 1,000-megawatt solar power plant by 2030, the year it aims to turn to renewable energies for 25 percent of electricity needs.
The first stage of the concentrated solar power (CSP) plant aims to produce 200 MW in April 2021, the Dubai Water and Electricity Authority said.
"This project is going to be the biggest CSP plant worldwide," said DEWA chief Saeed al-Tayer.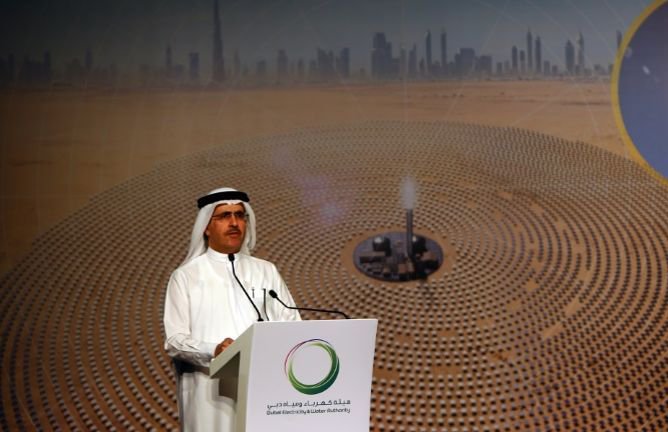 The power authority is looking for private companies to build and operate the plant and sell electricity to the public firm in charge of distribution.
Dubai opened in October 2013 a 13-MW plant while another is expected to be operational in April 2017 with a capacity of 200 MWs.
Unlike neighbouring oil-rich Abu Dhabi, Dubai has a dwindling reserve of crude and has diversified its economy toward trade, transport and tourism.
Solardaily.com