MidAmerican Energy has filed a request with the Iowa Utilities Board (IUB) to build Wind XI, project that will add up to 2,000 MW of wind generation in Iowa, which is a major move toward 100 percent renewables in Iowa.
The Berkshire Hathaway Energy company said April 14 that the proposed $3.6bn project is the largest wind project MidAmerican Energy has ever undertaken, and it's being done without asking for an increase in customer rates or financial assistance from the state to pay for it.
MidAmerican Energy will work to finalize locations for its Wind XI development while the Iowa Utilities Board considers the project filing request.
The company has asked the IUB to approve its rate-making principles by September so it can take full advantage of the extended production tax credit available for the construction of new wind projects.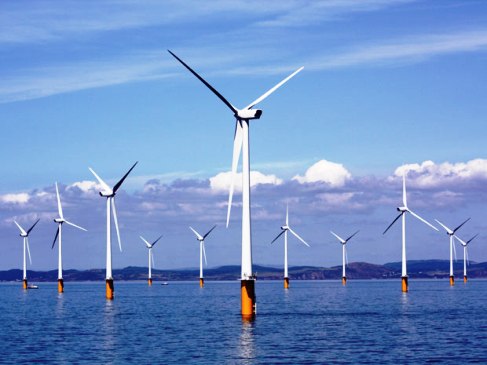 Without PTCs to help fund the cost of wind development, Iowans will pay more for building wind turbines in the future. The Wind XI project has been timed to allow MidAmerican Energy to make maximum use of available wind PTCs for the benefit of customers.
"We have a bold vision for our energy future," said MidAmerican Energy CEO and President Bill Fehrman. "We don't know of another U.S. energy provider that has staked out this 100 percent position. Our customers want more renewable energy, and we couldn't agree more. Once the project is complete, we will generate wind energy equal to 85 percent of our annual customer sales in Iowa, bringing us within striking distance of our 100 percent renewable vision," Fehrman said.
The announcement came at a news conference attended by Gov. Terry Branstad and Debi Durham, director of the Iowa Economic Development Authority.
"Wind XI puts Iowa on track to be the first state in the nation to generate more than 40 percent of its energy needs from wind power – far ahead of any other state. Today, Iowa is the only state to have crossed the 30 percent mark," Branstad said.
MidAmerican Energy completed its first wind farm in 2004. Since then, the energy company has built 3,450 MW of wind energy.
Renewableenergyworld.com