Dominion Virginia Power said it is assessing options for its proposed offshore wind demonstration project after the U.S. Department of Energy announced it is withdrawing $40 million in funding.
DOE made its decision after Dominion could not guarantee an in-service date for the Virginia Offshore Wind Technology Advancement Project (VOWTAP) earlier than 2020. Dominion said it has been working toward an earlier date, but there are too many uncertainties to meet the request. Dominion Virginia Power will consult other project partners before deciding next steps.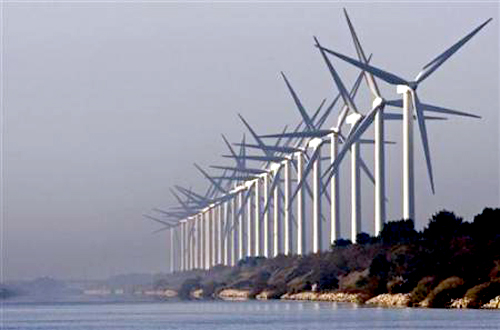 VOWTAP would install two advanced-technology, 6-MW wind turbines in federal waters about 24 miles off the coast of Virginia Beach, Virginia. Current bids for constructing the project range from about $300 million to $380 million, compared to an initial estimate of about $230 million. VOWTAP was one of three offshore wind projects chosen by the DOE in May 2014 to receive a second round of funding.
"Naturally, we are disappointed in the DOE's decision because we still believe that offshore wind has a great potential to deliver clean, renewable energy to Virginia," said Mary C. Doswell, senior vice president-Dominion Energy Solutions. "However, we also recognize the unique regulatory and cost challenges involved in our project and appreciate the DOE's desire to support other projects that may have an earlier opportunity for fruition."
Other project partners are Alstom Power Inc., which will supply the turbines; KBR, an engineering, construction and services firm; Keystone Engineering, the designer of innovative substructure; the National Renewable Energy Laboratory; Newport News Shipbuilding; and the Virginia Tech Advanced Research Institute, representing the Virginia Coastal Energy Research Consortium.
Renewableenergyworld.com