The Department of Energy and Climate Change (DECC) has released a list of ten ways it is encouraging investment in clean energy in response to the latest wave of criticism of its policies.
On Tuesday, the Institution of Mechanical Engineers (IMechE) published a report, warning that the UK is facing an unprecedented "energy gap" in a decade's time, thanks to plans to phase out coal and old nuclear without a credible replacement plan.
On the same day, Britain's most powerful business lobby, the CBI, also released an open letter calling for clearer leadership and a more stable energy policy to ensure capacity is not compromised.
The CBI letter urged the government to implement a "clear long-term framework" in order to unlock investment in major low-carbon energy projects, to help replace coal and nuclear.
In a post on the DECC website on Tuesday night, Amber Rudd defended Government policies, saying they were designed to keep bills low and maintain energy security.
Her comments were accompanied by the following list:
The top 10 things the government is doing to secure investment in clean secure energy:
- Committed to the first new nuclear plant for a generation at Hinkley Point C. It will power 6 million homes for 60 years and also provide 25,000 jobs giving the UK economy a huge boost.
- Boosting innovation funding to over £500m, including £250m for nuclear innovation and Small Modular Reactors.
- Confirmed we could support up to 10GW of new offshore wind projects in the 2020s, with a further three auctions in this Parliament if the Government's conditions on cost reduction are met.
- Set out world leading plans to close all unabated coal-fired power stations by 2025 if we're confident that the shift to new gas can be achieved within the necessary timescales.
- Allocated £295m to invest in energy efficiency measures in schools, hospitals and other local public services.
- Introduced a new energy efficiency supplier obligation for 5 years from April 2017 set at £640m a year - helping more than 1 million homes cut carbon emissions and keep their bills low.
- Committed to more than double the support we give to households and businesses to decarbonise their heating supply in this Parliament (from £430m to £1.15bn).
- Allocated over £300m to deliver up to 200 heat networks in communities, leveraging up to £2bn in private investment.
- Announced a 50% increase in the UK climate finance commitment to a total of £5.8bn over the next five years to help the poorest countries cut carbon emissions and adapt to climate change.
- Signed the Paris agreement, which sends a clear signal to business to invest in the low carbon transition.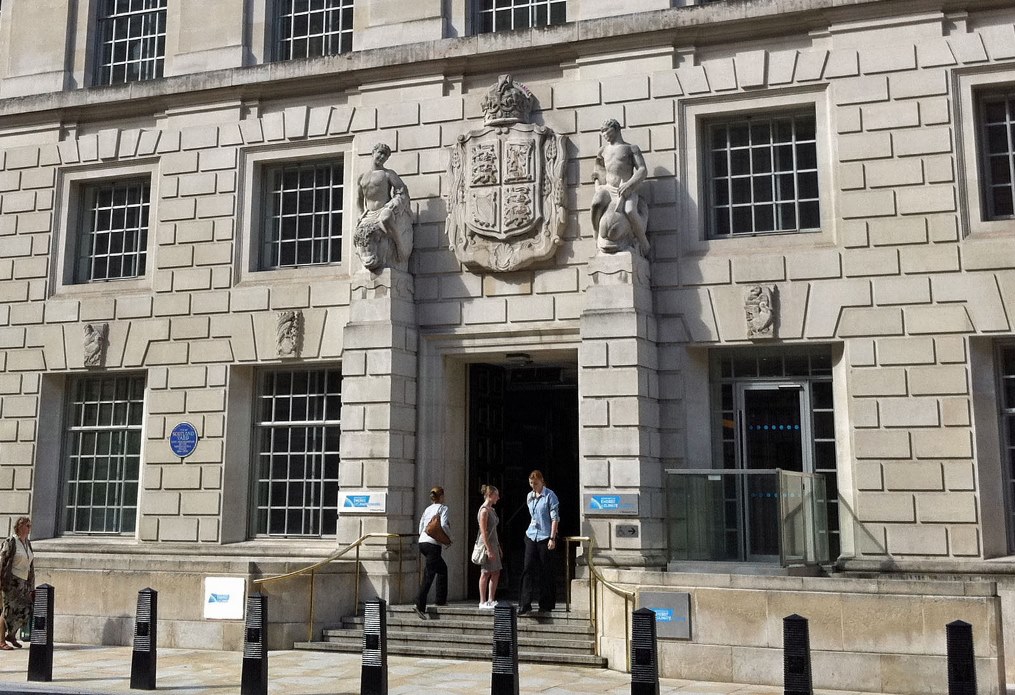 The Department of Energy and Climate Change (DECC)
Reset
The points were not accepted by everyone; Friends of the Earth energy campaigner Alasdair Cameron said: "No matter how desperately it tries to spin it, the reality is that the Government has repeatedly undermined efforts to build a low-carbon economy since winning the general election last year.
"We urgently need an energy policy reset. The Government must redouble its efforts to rebuild investor confidence in the UK and focus on phasing out coal and gas and building a clean, renewable energy system fit for the future."
Greenpeace campaigner Dianna Vogtel said:"The government's plan to power the UK with a dash for gas and generous support for new nuclear power stations will see, as Amber Rudd admitted, energy bills rising. This is perverse especially given the slashing of support for cheaper forms of renewable energy, like onshore wind and solar, claiming that we can't afford them. And there's barely a nod to energy efficiency. The plan as it stands makes little economic or environmental sense.
"The government needs to get serious about combating climate change whilst keeping bills down for families and businesses across the UK. This can only be done by building a sustainable power system fit for the 21st century, which taps into UK's great wind and solar potential and refocuses on energy efficiency."
Just last week, the head of the Parliamentary committee that holds DECC to account launched a scathing attack on the Department, saying it was held captive by the treasury and lacking a coherent strategy.
Angus MacNeil added: "Reason does not work with this Government. They have a mantra, an obsession with balancing the books. They are like a farmer who thinks that seeds in the springtime are an unnecessary extravagance."
In the past six months, the Government has made 13 different changes to green policy, including subsidy cuts for onshore wind and solar panels, cuts to energy efficiency programmes and the end of carbon capture funding.
Edie.net