The Da Nang City Department of Industry and Trade on April 28 held a ceremony to inaugurate the project promoting energy saving for the city's residents.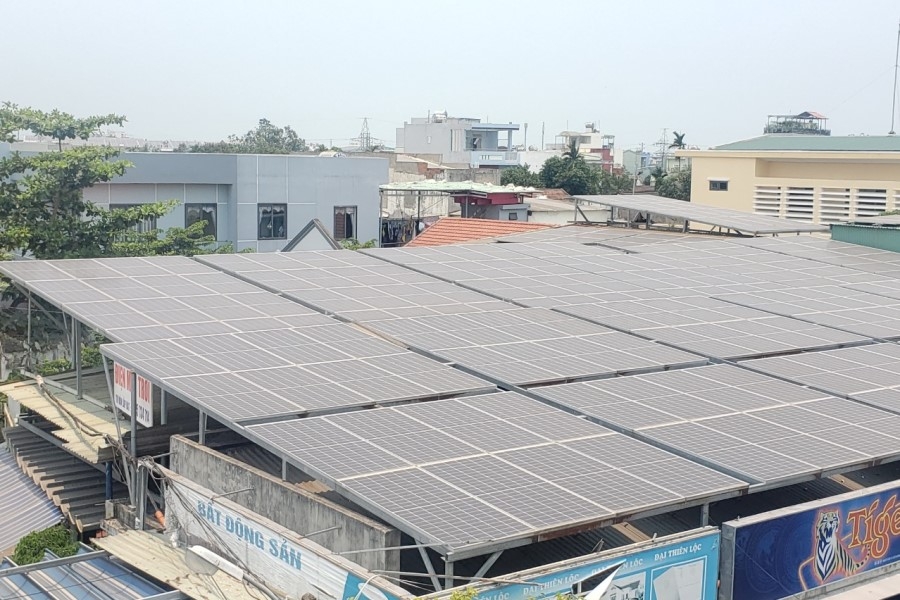 JICA sponsors USD1 million to develop energy saving solutions in Da Nang City.
Sponsored by Japan International Cooperation Agency (JICA), the project will be conducted until February 2025, using a capital of VND23.6 billion (roughly USD1 million), including nearly VND500 million from the Da Nang City's reciprocal capital.
Son Tra District is selected as the project implementation site. Japanese experts will support Da Nang in monitoring, researching, analysing and evaluating energy consumption in households and businesses in the district; selecting effective measures to save energy based on that research; and implementing environmental education for partners, schools, and business managers in the target area.
Specifically, the partner will conduct a survey on energy consumption in at least 350 households, business units and commercial buildings, in order to put forth effective measures to save energy. It will also install measuring equipment at 70 units, support for the application of energy efficiency solutions at 14 units, ensuring that the average energy consumption index will decrease at least 10% according to the consulted system.
The project's goal by 2024 will improve people's lives by improving energy efficiency in residential areas and other buildings; reduce by 10% energy consumption in buildings; promote energy efficiency and transfer simulation technology to the management agency in Da Nang; strengthen environmental education in primary and secondary education; and disseminate knowledge about energy efficiency to students and other citizens, contributing to building environmental city.
This project will contribute to improving the quality of life of citizens in Da Nang City through raising public awareness about economical and efficient use of energy, contributing to environmental protection for the city to develop into a green, clean and beautiful urban area.
According to Mr. Yakabe Yoshinori, Representative of Japanese Consulate General in Da Nang, the Japanese Government highly appreciated Da Nang City's special attention to environmental issues and energy saving, as shown by the city's development of an energy saving plan for the period 2021 - 2030. "Through the project, the relationship between Da Nang and Japan will become closer in the future," he said.
Originally published on dangcongsan.vn